Alliance Invests in Hopkins County, Kentucky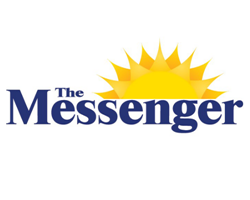 By Mike Alexieff
June 7, 2018 - Alliance Coal continues to place bets on Hopkins County, Kentucky and the coal mining industry as a whole.
The largest coal producer in the Illinois Basin, of which Western Kentucky is part, celebrated the opening of its newest warehouse in Madisonville on Wednesday.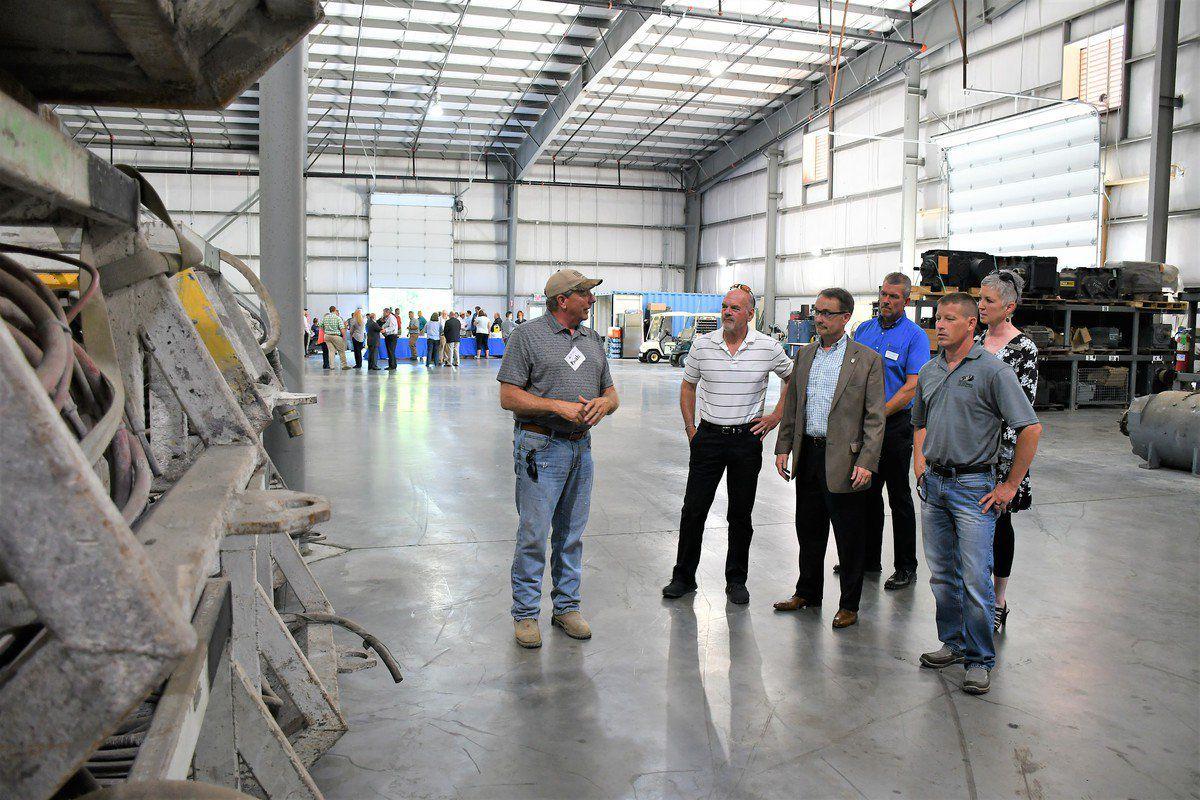 Alliance's manager of surface operations for Western Kentucky Kiah Winstead, left, explains the equipment being stored in the company's newest warehouse to Madisonville Community College's Director of Workforce Solutions Mike Davenport, Madisonville City Councilman Mark Lee, Hopkins County Regional Chamber of Commerce interim Director Joe Blue, Hopkins County Magistrate Jack Whitfield and Denise Young, chairwoman of the Madisonville-Hopkins County Economic Development Corp. board.

Photos by Mike Alexieff, The Messenger
The company employs 500 people at mines and other facilities in Hopkins County, 260 of whom live here, said David Ross, Alliance Coal's vice president of operations.
Ross was speaking from Alliance's warehouse in the Island Ford Industrial Park on the east side of Interstate 69. The company purchased the building from the Madisonville-Hopkins County Economic Development Corp., which had been built in 2003 and had been vacant since.
Alliance had been storing mining equipment in the old Goodyear building across the interstate, but when the WebstaurantStore bought that land and building for its expansion, Alliance had to move.
"Ray and his group were great to work with," Ross said, referring to M-HCEDC President Ray Hagerman. "We were able to work out a deal."
Ross said the building is about 70,000 square feet, and he expects to have if full in less than two months. Alliance has another 70,000 square feet in the old York building next door.
Alliance has several operations in Hopkins County. Warrior Coal is an active mine in the western part of the county, and there are also maintenance and machine shops on Anton Road. Ross' office is in Nebo at the Dotiki operation, which is active in Webster County.
Madisonville Mayor David Jackson and Hopkins County Judge-Executive Donnie Carroll also spoke at the event.
Jackson said, "It's great to see this building in productive use," and Carroll added, "We can't express how much Alliance means to this community."
Several Alliance employees, who asked that their names not be used, expressed optimism about the coal industry with President Donald Trump in office.
Last week, Trump ordered Energy Secretary Rick Perry to take immediate steps to prevent the closure of any more coal and nuclear plants.
"President Trump believes in total energy independence and dominance, and that keeping America's energy grid and infrastructure strong and secure protects our national security, public safety and economy from intentional attacks and natural disasters," White House press secretary Sarah Huckabee Sanders said Friday. "Unfortunately, impending retirements of fuel-secure power facilities are leading to a rapid depletion of a critical part of our nation's energy mix, and impacting the resilience of our power grid."
CoalZoom.com - Your Foremost Source for Coal News