Brits Are Paying A Decade-High Price For Energy Because Their Turbines Can't Catch Any Wind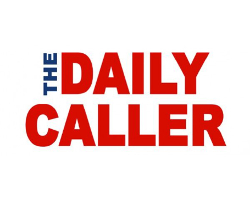 By Tim Pearce
June 8, 2018 - British wind farms have generated little energy over the past nine days, causing energy prices to hit a 10-year high for the time of year, Bloomberg reports.
Britain's wind-drought is expected to continue for another two weeks. Fortunately, energy demand in June is low relative to other times of the year, and has enough capacity to make up the difference. Similar conditions in winter, when demand soars as people heat their homes, could leave the grid vulnerable.
"People would've started worrying about brownouts," Bloomberg Intelligence analyst Elchin Mammadov said. "This shows that relying on wind, solar and batteries to supply the majority of our power is reckless for energy security."
Britain may be on course to suffering the same energy-related problems as Germany, which has been plagued by grid issues due to its reliance on renewable energy sources. The German power grid nearly collapsed in January 2017, after wind and solar energy sources stopped producing because of poor weather.
On normal days, Germans pay energy prices roughly triple what the average American pays. Heating bills in Germany are often referred to as "second rent" and the country's media have labeled electricity a "luxury good."
German politicians, under pressure from green energy interests, have pursued relatively radical environmental policies. Those policies have created increasing political unrest as residents are forced to pay higher electric bills and worry more about grid security.
"Germany's utopian dream of transforming itself into the world's green powerhouse is collapsing as its political and media establishment is mugged by reality," Global Warming Policy Forum director Benny Peiser wrote in a blog post. "The country's climate obsession has turned into one of the country's biggest political and economic handicaps, making Germany almost ungovernable."
CoalZoom.com - Your Foremost Source for Coal News