Cemetery Service Set in Canada for Miners Memorial Day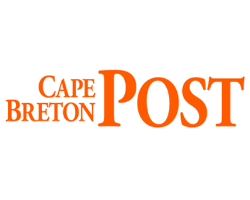 By Jeremy Fraser
June 9, 2018 - An annual event to honor and remember local miners will take place on Monday in Florence, Nova Scotia, Canada.
A Miners Memorial Day service will be held at St. Stephen's Cemetery, beginning at 11 a.m. near the Miners Memorial Monument.
"Our prime purpose and our main reason for having this event is to honour, celebrate and memorialize all miners," said Evelyn MacDougall, who organizes the Florence event with her sister Eileen Romeo. "Mining is such a large part of the development of this whole island."
MacDougall and Romeo have a personal connection to the mining industry. Their father, George Carey, was killed in an accident at No. 3 Colliery in Florence in 1947, at the age of 41.
As years past and mines began to close in Cape Breton, MacDougall and Romeo noticed other mining communities had monuments to celebrate miners who had lost their lives and those who worked underground.
They decided to approach the United Mine Workers of America in 1998 for help to erect a monument or headstone to remember the miners in Florence and surrounding areas and union officials agreed.
MacDougall and Romeo arranged the first cemetery service in June 1999 as a way for the community to mark Miners Memorial Day — known in many communities as William Davis Day.
"We've been having the service ever since and it seems to be getting a little more popular each year," said Romeo, noting the event is something the community looks forward to every June.
"We're very pleased with the turnout that we've been getting for the service."
Monday's service will feature speeches, an opening prayer, as well as a moment of silence. Musical selections will also be performed by former coal miners and people related to the coal mining industry.
Chairs will be provided.
"It's almost like a family-oriented event, after all we're a family of descendants of former coal miners and there's a feeling of a personal touch," said MacDougall.
"We have people who have great memories of the mining industry and they will come to the service and they usually relate their personal stories to the crowd as well."
The annual William Davis Miners Memorial Day ceremony will take place this year in New Waterford.
MacDougall encourages those who can't attend the New Waterford ceremony to attend the cemetery service.
"Our service in Florence is an opportunity for people who are unable to get to the 'big event' in New Waterford to come to our service and I'm sure they would enjoy it as well," said MacDougall. "Everyone is welcome to attend."
In event of inclement weather, Monday's service will be held at St. Stephen's Community Hall in Florence.
Fast Facts
2018 Miners Memorial Day cemetery service:
• The event will take place on Monday at St. Stephen's Cemetery in Florence
• The service will begin at 11 a.m.
• The event will feature remarks, an opening prayer, a moment of silence and more
• The ceremony was started by sisters Evelyn MacDougall and Eileen Romeo in 1999
CoalZoom.com - Your Foremost Source for Coal News