Miners' Memorial Day Weekend Celebration Continues to Grow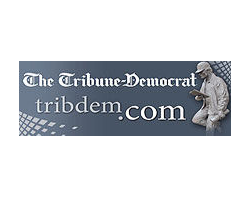 By Kelly Urban
June 10, 2018 - The Windber, Pennsylvania community is coming together to celebrate its heritage.
The 2018 Miners' Memorial Day Weekend celebration will be held Thursday through June 17 along Graham Avenue and marks the gathering's 19th anniversary.
The event, which honors the coal miners who worked and died in the mines, has grown from a small parade to a four-day street festival.
Attendees will be treated to attractions including car, motorcycle and truck/ATV shows with live entertainment, street dances each night featuring area bands, fireworks, food and craft vendors, children's petting zoo, games and a parade.
"This is held every Father's Day weekend, and it's grown every year," said Matt Scislowicz, president of Eureka Coal Heritage Foundation, which sponsors the event. "It's probably the biggest event that we have in Windber, and it's a way to celebrate the coal mining industry."
The festival will open Thursday with a truck and ATV show from 6 to 10 p.m.
A street dance featuring The Characters will begin at 7 p.m.
The fun continues at 5:30 p.m. Friday when Johnstown Button Box entertains with polka music at the Gazebo.
Live music will feature Black Ridge starting at 8 p.m.
At dusk, Celestial Fire Twirlers will perform on 15th Street.
Saturday will open with the Whalley Run for adults and children beginning at 8:30 a.m.
The opening ceremony will start at 10:30 a.m. with Somerset County Commissioner John Vatavuk serving as the guest speaker.
A parade will follow at 11 a.m. and include the AAABA Ambassadors, marching units, floats, school sporting teams and local dignitaries.
"We're trying to honor the community with this parade," Scislowicz said. "This year it'll be the largest parade that we've ever had."
A highlight of the day will be the motorcycle show from 5 to 7:30 p.m., which is expected to attract all kinds of bikes including trikes, custom, touring, cruiser, vintage and sport.
The first 100 bikes will receive dash plaques, and cash prizes will be awarded in a variety of categories.
Musical entertainment will feature Crazy Kat Daddies at 1 p.m., Last Chance Band at 4:30 p.m. and a street dance with Rust at 8 p.m.
A fireworks display at 9:30 p.m. will close out the evening.
"Everyone comes out to see fireworks, and it continues to be a big draw," Scislowicz said.
On June 17, a special Father's Day antique and classic car show and cruise will be held from noon to 4 p.m.
Prizes will be awarded to the top cars.
Organizers are asking a $2 donation to enter a vehicle in the show, and dash plaques will be presented to the first 200 vehicles.
"This is probably one of the biggest car shows in the area," Scislowicz said. "Last year we had over 250 cars, and we're expecting a lot more this year.
"We have cars coming in from Maryland, Virginia, West Virginia and Ohio."
Other attractions include a basket raffle and duck race to benefit Windber Area Museum beginning at 2 p.m.
Food vendors will be located in the parking lot of the Windber Community Building.
Craft vendors will be interspersed along Graham Avenue and Miners' Memorial Park.
For more information and a complete schedule, visit www.echf.windberpa.org.
CoalZoom.com - Your Foremost Source for Coal News