Unveiling of Tribute to Those Who Died in Kearsley, England's Worst Mining Disaster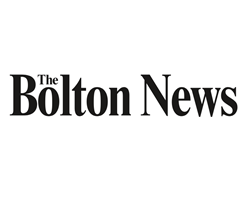 By Saiqa Chaudhari
June 11, 2018 - A plot of land is being transformed into a permanent memorial to the boys and men who died in Kearsley, England's worst mining disaster for a special dedication and unveiling ceremony on Sunday.
A replica coal tub will be placed on land off Manchester Road and stand as a tribute to those who lost their lives in the Unity Brook Colliery tragedy on March 12, 1878.
The '43' on the side of the tub represents the number of victims. The watch face shows 1:07pm, the actual time of the fatal explosion.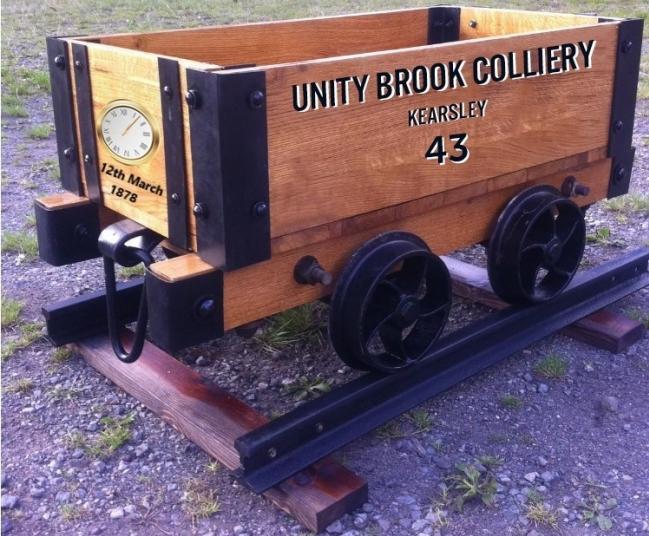 Coal truck will stand as tribute to those who lost their lives in Kearsley's worst mining disaster.
A concrete and cobbled base has been laid on which the memorial will be placed and where the service will be held.
Stephen Tonge, community officer for Churches on the Mount, said: "We have a brilliant set of volunteers and we have all worked extremely hard to meet the unveiling date of June 17 at 1pm.
"We have also had a memorial plaque made with information about the disaster and a list of all the victims names."
The memorial unveiling and dedication ceremony will take place at 1pm at the site near the Moss Lane junction.
Bernie Lomax, a descendant of John Tickle Lomax who died in the explosion, will also be at the service.
There will speeches and prayers as well as a special song — Lament to the 43 — performed by Chris Ward.
It is based on the poem written in 1878 about the disaster, of which a CD has been made.
Sunday's service follows a special service of remembrance earlier this year, at St Stephen's Church in Kearsley remembering those who died on the 140th anniversary of the disaster.
Tonge said that money had been raised through donations and the sale of memorabilia.
CoalZoom.com - Your Foremost Source for Coal News