Immersive Technologies and Simtars Team Up in Strategic Development of Safety Training Solutions for the Resource Sector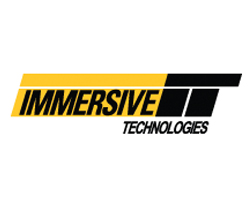 June 11, 2018 - Simtars and Immersive Technologies have announced the signing of an MOU between the two companies that will allow them to jointly develop training and workforce development solutions for the Queensland, Australia resource sector and international markets.


Both organizations have agreed to work collaboratively from June and explore technological advancements for optimal mining safety and sustainable practices.
"The partnership is a strong strategic fit, leveraging the two companies experience and respective strengths in the health and safety, virtual reality, simulator and training markets. The combined capacity for developing advanced mine training technologies for industry sets us apart from many providers in the market place. We look forward to working with Immersive Technologies to enhance industry safety and health outcomes through leveraging core competencies" said Nicolai Ahlstrand, Executive Director of Simtars.

Peter Salfinger, CEO of Immersive Technologies, said, "We believe Simtars' deep expertise in mine health and safety combined with our unique combination of people, process and technology, will make a significant and lasting contribution to the global resources sector. We see this collaboration as highly aligned with Immersive Technologies' Mission to increase our customer's profitability by optimizing the safety and productivity of their personnel."
Immersive Technologies is the world's largest, proven and tested supplier of surface and underground Advanced Equipment Simulators to the global mining industry. The company has achieved this unique position by focusing on its mission to increase Customer profitability by optimizing the safety and productivity of their operators. Immersive Technologies' Advanced Equipment Simulators are helping hundreds of mining companies around the world to increase their equipment operators' safety and site profitability through effective simulation training.
Immersive Technologies provides its customers with the most effective Advanced Equipment Simulators available. This is made possible through the formal licensing and technical information alliances Immersive has established with the leading Original Equipment Manufacturers (OEM), including: Caterpillar, Hitachi, Komatsu and Liebherr. These unique alliances provide Immersive Technologies with access to the OEM's proprietary and confidential machine technical information that is required to correctly simulate the OEM's machines and is not available through other public or dealer channels.
With advanced simulator modules deployed in 44 countries, Immersive Technologies is dedicated to provide outstanding service. To deliver on this commitment the company has customer sales and support offices located close to its customers in Perth and Brisbane Australia, Salt Lake City USA, Fort McMurray, Ottawa & Vancouver Canada, Monterrey Mexico, Lima Peru, Santiago Chile, Belo Horizonte Brazil, Bochum Germany, Johannesburg South Africa, Jakarta Indonesia, Kolkata India and Moscow Russia.
Immersive has the global mining experience, innovative technology, product range, OEM relationships, proven support commitment and industry vision to partner with you to ensure your simulator training solution delivers the significant results you expect.
CoalZoom.com - Your Foremost Source for Coal News