EIA's Coal Markets Report: June 11, 2018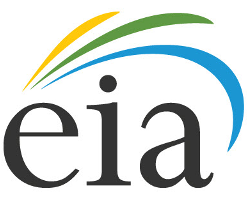 June 11, 2018 - The Coal Markets Report has been updated for the business week ending June 8, 2018.

For the week, spot prices:
- Increased $1.90 to $64.15 in Central Appalachia
- Increased $1.40 to $47.05 in Northern Appalachia
- Decreased $0.05 to $12.35 in Powder River Basin
- Decreased $0.15 to $41.40 in Uinta Basin

All other spot prices have remained unchanged from the week ending June 1, 2018.

Spot prices are in dollars per short ton and are for delivery in the third quarter of 2018.

NYMEX coal future prices are available through Friday, June 8, 2018. The Eastern Rail had no volume or open interest in April, May, or June 2018.

To see the full report, visit: http://www.eia.gov/coal/markets/.
CoalZoom.com - Your Foremost Source for Coal News