Warrior Met Coal Announces Launch of Secondary Offering by Certain Selling Stockholders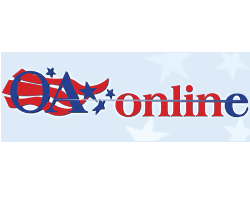 June 12, 2018 - Warrior Met Coal, Inc. (NYSE:HCC) today announced that certain of its existing stockholders (the "selling stockholders") intend to offer 4,000,000 shares of the Company's common stock in an underwritten secondary offering.
The selling stockholders will receive all of the net proceeds from the offering. The Company is not offering any shares of common stock in the offering and will not receive any proceeds from the sale of shares in the offering. The underwriter intends to offer the shares from time to time for sale in one or more transactions on the New York Stock Exchange, in the over-the-counter market, through negotiated transactions or otherwise at market prices prevailing at the time of sale, at prices related to prevailing market prices or at negotiated prices.
Credit Suisse Securities (USA) LLC is acting as the underwriter for the offering. The offering is being made pursuant to an effective automatic shelf registration statement on Form S-3 previously filed by the Company with the Securities and Exchange Commission (the "SEC"). The offering is being made only by means of a prospectus and related prospectus supplement, copies of which may be obtained on the website of the SEC, www.sec.gov, or, when available, from Credit Suisse Securities (USA) LLC, Attn: Prospectus Department, One Madison Avenue, New York, NY 10010, Telephone: 1-800-221-1037, E-mail: newyork.prospectus@credit-suisse.com.
This press release shall not constitute an offer to sell or the solicitation of an offer to buy, nor shall there be any sale of the securities in any state or jurisdiction in which such offer, solicitation, or sale would be unlawful prior to registration or qualification under the securities laws of any such state or jurisdiction.

Warrior is a large scale, low-cost U.S. based producer and exporter of premium hard coking coal ("HCC"), operating highly efficient longwall operations in its underground mines located in Alabama. The HCC that Warrior produces from the Blue Creek coal seam contains very low sulfur and has strong coking properties and is of a similar quality to coal referred to as the premium HCC produced in Australia. The premium nature of Warrior's HCC makes it ideally suited as a base feed coal for steel makers and results in price realizations near the Platts Premium Low Volatility Free-On-Board Australia Index price. Warrior sells all of its met coal production to steel producers in Europe, South America and Asia.
CoalZoom.com - Your Foremost Source for Coal News