Coal Mining Jobs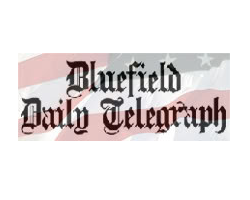 June 13, 2018 - While a continued economic diversification of the Southern West Virginia economy is a priority, it is still good news for the area when new coal mining jobs are created.
It was announced last week that Bluestone Coal is hiring 250 additional workers, adding to its staff and providing jobs at its mines across Southern West Virginia. The company has mines in both McDowell and Wyoming counties.
Bluestone said in a press release that the company is now producing at a level that requires additional workers.
"We need both surface and deep mine workers," Jay Justice of Bluestone Coal said in the prepared statement. "All positions, ranging from foremen to mechanics, electricians, truck drivers and all types of equipment operators will be put to work as soon as possible. A variety of jobs are being offered, with the highest paying wages in the coal sector, along with a newly redesigned bonus program that will help the entire family."
The company is currently owned by family members of West Virginia Gov. Jim Justice. Justice, before he was governor, completed a $5 million buyback of Bluestone Coal from the Russian-owned Mechel OAO in 2015, according to earlier Associated Press reports. Justice handed the company over to his children after he was elected governor in 2016.
"It has been a long road back since Russian companies bought and then closed the highest quality low- and mid-volume producer in the world," the company press release said. "The Russians were leaving West Virginia, the vendors, UMWA retirees and reclamation liabilities high and dry when the Justice family repurchased Bluestone in an effort to prevent the inevitable disaster from occurring."
McDowell County officials are hoping to see some of the new jobs, according to McDowell County Commission President Gordon Lambert.
Lambert said Bluestone operated a multi-million dollar coal preparation plant in Bishop, and the company had mines in the Bishop area. "Even if they were mining anywhere, even Virginia, that prep plant would be used," Lambert said.
With hope additional coal miners in our region will find gainful employment with Bluestone Coal.
Anytime a laid off coal miner returns to work, it is a win for the region and our local economy.
CoalZoom.com - Your Foremost Source for Coal News