IEEFA Update: The US Coal Industry's War With Itself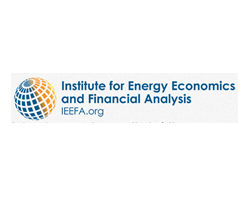 By Tom Sanzillo
July 1, 2018 - When the current presidential administration took office, one might not have expected it to be the beginning of a new coal war—of company against company, region against region—each seizing the industry mantle, but none representing it as a whole.
Industry watchers knew it would try to use the keys to the kingdom provided by its electoral triumph to dismantle Obama-era programs and regulations.
But what would be the play now that the industry was on offense? What combination of gimmicks and gadgets would be taken from the federal bag of tricks to help reverse the downward trajectory of coal use in the U.S.? Could the industry use the federal government to craft a new investment rationale for itself?
The first thing that happened was that Murray Energy CEO Bob Murray worked the secretary of energy on a proposal that would have created market subsidies for coal and nuclear plants in response to a supposed emergency situation. Murray's theory was that if you structure dispatch incentives to support coal and nuclear plant, then those plants would burn more coal and more coal would be mined. This would have required a wholesale shift of electricity markets away from competitive pricing, upending decades of good market practice.
The plan would also have thrown into question how some utilities would make their money and how state public service commissions would make their decisions. It would have propped up a few eastern and Midwest coal plants and mines. No one liked the proposal because there was no emergency, and so it died at the Federal Energy Regulatory Commission with the president's new appointees saying no to the coal industry.
Murray was far removed from market threats to the utility sector and industry interests out west (despite his company's Utah holdings). His plan would have been a handout to a few companies—and it was rejected for its dysfunctional consequences.
A similar proposal is now circulating, this one claiming that it is in the national security interest of the U.S. to compel utilities to buy expensive coal. This proposal is receiving low grades, too, and from some powerful players.
Murray has not been the only coal executive working this administration. The New York Times recently detailed the close relationship between CEO Joe Craft of Alliance Resource Partners, a large Northern Appalachian and Illinois Basin coal producer, and EPA Administrator Scott Pruitt. It appears Craft is currying favor to secure continued support for the dismantling of the Obama agenda. Rumblings are being heard also of federal support for coal exports, an item undoubtedly of interest to Craft's operation.
Murray and Craft, in the name of the coal industry, were pursuing policy initiatives that would help a relatively small number of eastern and midwestern coal producers and coal plants—the ones they had an interest in. It seemed to be every company for itself.
Along came Cloud Peak Energy, too, which has coal reserves in the western part of the country and whose executives are worried that U.S.-mined coal shipped out of Canadian ports will be held hostage in the trade dispute between the U.S. and Canada. (Here's a comment by an analyst quoted in S&P Global Market Intelligence: "President Trump may be good for coal, but we aren't so sure he is good for Cloud Peak Energy Inc."). Cloud Peak is just beginning to see some light on its thermal coal sales to Asia—an export business that has been floating in a sea of red ink for several years—as the White House and eastern coal producers have been touting U.S. metallurgical coal sales there. The last thing Cloud Peak needs is for its route to Asia through Canada to shut down.
It was predictable that individual companies would pursue their own agendas and seek waivers and extensions on safety, health regulations, lease permits, deals for power plants that they sell coal to, royalty exemptions and the like.
But the fact that the industry can't find a unifying set of policy prescriptions or a common design for a new investment rationale is a sign of just how weak it is. Coal companies are desperate, their future is bleak, their solutions short-term and superficial. The very market-intervention proposals they have put forth would hurt other strong and powerful interests that include oil and gas companies and utilities, which would be punished for adopting efficiencies.
The U.S. coal industry is facing a steep, uphill climb manifested by plant closings and a capital market that seeks to usher in a lower-cost, lower-carbon economy. It has no rationale for recovery and therefore is in no position to use federal policy to good effect. Its competitors continue to gain as each public policy proposal failure reinforces how the industry is in decline and at war with itself.
Tom Sanzillo is IEEFA's director of finance.
CoalZoom.com - Your Foremost Source for Coal News