Contura Updates Cumberland Outlook for 2018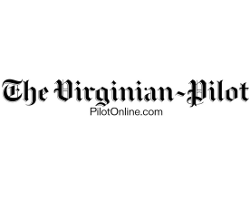 July 3, 2018 - Contura Energy, Inc., a leading U.S. coal supplier, today updated its 2018 production outlook for the Cumberland mine, its longwall thermal coal mine located in Northern Appalachia (NAPP).
Over the last several weeks, the mine has been experiencing unforeseen geologic conditions due to reduced coal seam thickness and localized soft clay influences within the coal seam. As a result, both production and processing have slowed. The mine was temporarily idled for several days in mid-June to more effectively manage raw stockpile levels. Production has since resumed, though the company expects reduced tonnage levels for the next several weeks as production works through the localized clay issues. These challenging conditions are not currently expected to extend past early to mid-August.
"While these tough conditions were not anticipated, we believe they are temporary, and we will continue to work through them in the most safe and efficient manner possible," said Kevin Crutchfield, chief executive officer. "I am confident in our operations team to get the mine back to peak efficiency in the coming weeks."
The company now expects its total 2018 NAPP shipments to be reduced by approximately one million tons below the previously announced guidance of 7.1 million tons to 7.5 million tons. NAPP costs are now expected to be between $35 per ton and $38 per ton for the full-year 2018.
Contura Energy is a private, Tennessee-based coal supplier with affiliate mining operations across major coal basins in Pennsylvania, Virginia and West Virginia. With customers across the globe, high-quality reserves and significant port capacity, Contura Energy reliably supplies both metallurgical coal to produce steel and thermal coal to generate power.
CoalZoom.com - Your Foremost Source for Coal News