Peabody's Wild Boar Mine Honored with National Reclamation Award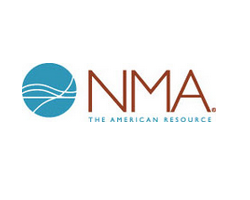 July 3, 2018 - Peabody's Wild Boar Mine recently received the 2018 National Reclamation Award for reclamation work on the Barren Fork Pit near Lynnville, Indiana. Awarded by the Interstate Mining Compact Commission in the coal category, the award recognizes the company's "dedication to the maintenance of environmental protection through efficient mining and reclamation practices."
Peabody used an innovative approach to successfully reclaim the forest and wildlife area at the Barren Fork Pit. Peabody replaced soil at the site and enhanced forest areas with a mix of wildlife habitat including water depressions, small impoundments, and many brush and rock piles. Raptors and other wildlife are already utilizing these reclaimed areas.
The mine was also honored for reclamation work at the Barren Fork Pit in 2017 with an Excellence in Mining and Reclamation Award from the Indiana Department of Natural Resources – Division of Reclamation.
In 2017, across its U.S. and Australian platforms, Peabody restored 5,145 acres of mined lands into wildlife habitat, rangeland, hardwood forests, prime farmland, pastoral land and wetlands. In the U.S., this included 892 acres of forested area, 30 acres of wetlands and approximately eight miles of high-quality streams. In addition, Peabody planted 647,602 trees.
CoalZoom.com - Your Foremost Source for Coal News