Corsa Coal Appoints Matt Schicke as Chief Commercial Officer and Promotes Fred Cushmore to Vice President, Head of International Sales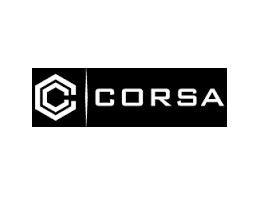 July 6, 2018 - Corsa Coal Corp. (TSXV: CSO) has announced the appointment of Matthew Schicke as its Chief Commercial Officer and the promotion of Fred Cushmore to the role of Vice President, Head of International Sales, effective July 9, 2018.
Schicke has over 16 years of experience in the coal industry, with an established track record of success in building and managing coal trading groups, coal sales, coal procurement, risk management and supply chain optimization. Previously, he was the Head of Americas for the Coal Division at Noble Americas, Corp., a division of the Hong Kong-based commodities trading group, Noble Group Ltd. Prior to Noble Group, Ltd, Schicke served as the Managing Director, Americas Coal, for Mercuria Energy Americas, the Switzerland based commodities trading firm. At both Noble Group Ltd. and Mercuria, Schicke built and developed coal trading platforms and supply chain solutions, as well as handled coal marketing for customers in the coal industry. Prior to Mercuria, Schicke served as Director, Coal and Environmental Products at Merrill Lynch Commodities, Inc. and before that worked at DTE Energy, Inc. and Koch Industries.
Cushmore has been with the Company since October 2016 and, prior to the promotion, has served as Vice President of Metallurgical Exports for Corsa's Northern Appalachia Division. In that capacity, Cushmore has developed Corsa's Sales & Trading platform, and in so doing has developed new international customers as well as new domestic purchased coal supply sources. These efforts contributed to a 141% increase in the Company's metallurgical coal sales volumes in 2017 and further expected growth in 2018.
George Dethlefsen, Corsa's Chief Executive Officer commented, "We are thrilled to bring Matt onto the team and provide Fred with a well-deserved promotion. These moves are investments in Corsa's Sales & Trading platform, which has been a strong driver of profitability as we leverage our infrastructure, logistics capabilities and customer and supplier relationships. The Company's Sales & Trading team expects to continue to aggressively pursue growth opportunities and Matt, Fred, Steve Meehan and Mike Reiter will be key parts of implementing that plan."
Corsa is a coal mining company focused on the production and sales of metallurgical coal, an essential ingredient in the production of steel. Our core business is producing and selling premium quality metallurgical coal to domestic and international steel producers in the Atlantic and Pacific basin markets.
CoalZoom.com - Your Foremost Source for Coal News