Pennsylvania Department of Environmental Protection Plans Booth at Monday Market in Wilkes-Barre, Pennsylvania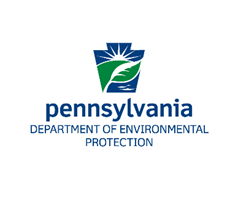 By Cabrini Rudnicki

July 8, 2018 - The Pennsylvania Department of Environmental Protection will set up its first-ever booth in Wilkes-Barre at the Farmers Market on Public Square this Monday from 10 a.m. to 2 p.m. Its focus will be on issues important to the area: mine subsidence insurance, drinking water, and protection of streams.
Staff members will be available to answer questions and hand out information.
The booth is part of a new outreach program called "DEP Connects."
"Northeast Pennsylvania has a history of coal mining and abandoned mines," said Colleen Connolly, community relations coordinator for DEP's Northeast Regional Office. "We want to talk to our residents about the importance of making sure they are covered in case there is a subsidence on their property."
With a large number of residents using groundwater, the DEP also wanted to focus on healthy drinking water tips.
"We can answer questions residents might have about their water supply and purifying their water," explained Connolly.
In addition, the agency plans to help residents protect their creeks and streams. Staffers will provide information on pollution prevention and identifying issues such as unstable banks and obstructions.
The DEP will attend other farmers markets throughout the area this summer. In Wilkes-Barre, the DEP's booth will appear again in August and sometime in the fall.
CoalZoom.com - Your Foremost Source for Coal News