Justice Companies to Restart Three Idled Coal Mines in Eastern Kentucky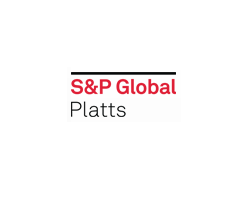 By Bob Matyi and Wendy Wells
July 11, 2018 - Coal companies owned by West Virginia Governor Jim Justice have announced plans to reopen three idled thermal coal surface mines in eastern Kentucky and resume production immediately.
About 150 miners are being hired to staff the Bent Mountain and Beech Creek mines in Pike County and the A&G Coal No. 4 mine in neighboring Letcher County, according to a statement from Bluestone Industries, which is affiliated with the Justice family.
The three mines are expected to produce in excess of 500,000 st/year.
Each mine has experienced lengthy idling because of a downturn in the Central Appalachian thermal market. The region has lost thousands of jobs and dozens of mines have closed in recent years.
There were just over 4,000 coal mining jobs in eastern Kentucky at the end of 2017, down from 13,600 in 2011, according to the Kentucky Energy and Environment Cabinet. This fell further in first quarter 2018 to 3,835 jobs.
The company statement said the economic impact in surrounding communities from the mine restarts was expected to be "very significant -- equipment is being hauled in as we speak to all three of these locations and production is to begin immediately."
The Kentucky mine restarts come on the heels of Bluestone Coal's reopening of the No. 59 low-vol metallurgical coal mine in West Virginia.
Bluestone, headed by Jay Justice, Jim Justice's son, is hiring about 250 miners for No. 59 and its other met coal mines in southern West Virginia.
CoalZoom.com - Your Foremost Source for Coal News