Canada's Conuma Expects Met Coal Export Rise Prince Rupert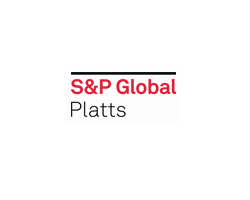 By Hector Forster
August 1, 2018 - Prince Rupert, British Columbia, has been making a pitch as the closest North American deepwater port to Asia and with no vessel congestion.
The port has been rejuvenated by Conuma Coal, whose met coal volumes have surged there since 2017, exporting mainly to Northeast Asia and India.
Adding to Prince Rupert's locational advantage for Asia, Conuma plans expanded export sales after it restarted production at the Willow Creek mine, expected to produce a premium HCC product in July, executives said in a briefing late Tuesday.
Conuma expects Willow Creek to ship around 2 million mt/year, ramping up as shipments of the coal start loading at Prince Rupert from late October.
As the main premium HCC product becomes established, additional PCI volume from Willow Creek to supplement the group's existing low-vol PCI may be seen.
"At Prince Rupert, in 2017 we were the largest shipper, and expect to be in 2018 and in 2019 the same," Conuma CEO Brian Sullivan said.
Ridley Terminals at the port said that in the first quarter coal shipments surged as Conuma's first mine was joined by its second. Ridley's overall shipments reached 2 million mt, up from 1.59 million mt in Q2 2017, as more vessels called.
Conuma resumed mining and shipments in 2016 at the Brule mine, and later in Q1 2017 at Wolverine, with low-vol PCI and a hard coking coal, respectively. Each mine operates with 250 people. Conuma took on the mines in Tumbler Ridge formerly owned by bankrupt US miner Walter Energy.
More exploration at the existing properties could get trading and mining group AMCI's majority-owned Conuma unit up to potentially 10 million mt/year, Sullivan said. The primary focus is hitting its production and sales potential and ensuring improvements in costs and blending are capitalized, Sullivan said.
Workforce
Conuma President Mark Bartkoski said he plans an eventual total workforce of 900, and the company has been adding mining units, hiring local skilled workers and managing mining plans to sustain operations and lower costs. Conuma may benefit as an earlier mining and oil sands boom faded and the Canadian dollar remains weak.
Conuma has already improved rail access to Prince Rupert with the Canadian National railroad and targets around 6 million mt/year from its three surface mines operation in British Columbia.
Dependent on CN Rail in the northwestern corner of the province, the haulage contract does not have a variable coal price to fee structure, as seen in US export railing contracts. The company expects mining costs remain viable at lower met coal prices.
Conuma expects to operate around the midpoint of the global seaborne coking coal cost curve.
Nearby, Teck Resource' Quintette project, an idled mine permitted to restart, and Anglo American's shuttered Trend mid-vol mine, along with new projects and other on-off mines in neighboring Alberta such as Grand Cache, lie in wait.
Conuma expects to remain Prince Rupert's largest shipper by volume, and sees synergies with steel companies utilizing the larger Roberts Bank and Vancouver's Neptune facility. Buyers may top off Capesizes with additional tons at Prince Rupert, which is just below Canada's Pacific Coast border with Alaska.
Congestion
Teck, Canada's biggest coal miner, and second-largest seaborne coking coal shipper globally, had suffered congestion at Westshore Terminals in Roberts Bank in Q1 this year.
Teck saw disruption in the first quarter from preparations for strike action by Canadian Pacific Railway in Q2, which did not happen but cut volume nonetheless.
Teck has approved a project to expand capacity at Neptune. Teck also uses Prince Rupert, to a lesser extent with some activity noted by Ridley for Q1. Teck operates coal mines closer to the southern West Coast Canadian ports.
The export market for Canadian met coal may be taking off again, with greater potential for Pacific ports to export thermal coal too if seaborne prices stay higher.
While China remains a big market, Japan, South Korea, Taiwan, India are increasing demand for alternatives to premium HCC and PCI from Australia, to help guard against supply disruption and concentrations by suppliers.
China imposes import tariffs on coking coal and PCI, with current rate at 3% and 6%, and Australian and Indonesian material are exempted under bilateral trade accords.
Tieing Conuma's volume into more contracts is expected to take up volumes, as many users are said to be already familiar with the coal grades and broader specifications in Canada, under earlier operations by Walter Energy and Western Coal.
Sales are handled by trader ION Carbon, through Singapore, largely via long-term contracts into Asian and Indian buyers.
Conuma has hired two operational units already at Willow Creek and expects a third group of employees to follow this month.
The preparation plant at Willow Creel has been restarted, and blending for all Conuma's coals are at the mine site, with a specific procedure minimizing variance of shipped quality specifications, Conuma president Bartkoski added.
Canadian coals may be dependent sources of low phosphorous, ash and CSR, allowing buyers to offset degradation in qualities elsewhere and ensure their overall coke blends are met, Sullivan added.
CoalZoom.com - Your Foremost Source for Coal News