Cummins Reports Record Revenue, Earnings Per Share in Second Quarter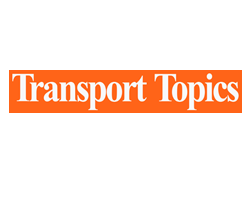 August 1, 2018 - Engine maker Cummins Inc. posted record revenue and earnings per share in the second quarter as demand for trucks and construction, mining and power generation equipment all improved.
Net income for the period ended June 30 rose 28% to $545 million, or $3.32 per diluted share. That compared with $424 million, or $2.53, in the year-earlier period
Revenue hit $6.1 billion, up 21% compared with the 2017 period.
"As a result of strong customer demand for our products, solid execution from our global manufacturing and supply chain teams and continued focus on cost reduction, the company delivered record quarterly sales and earnings per share in the second quarter," Chairman and CEO Tom Linebarger said in a statement.
"We are on track to deliver record full-year sales, earnings and cash flow. The company now plans to return 75% of operating cash flow to shareholders in the form of dividends and share repurchases in 2018, up from our previous plan to return 50%," he said.
During the second quarter, Cummins finalized its plans for a previously disclosed product campaign to address the poor performance of an aftertreatment component in certain on-highway products produced between 2010 and 2015 in North America. The company recorded a pretax charge of $181 million for the expected costs of the remedy.
Regulatory agencies have approved the planned actions to execute the campaign, and Cummins has provided in full for the estimated costs, according to the Columbus, Ind.-based company.
CoalZoom.com - Your Foremost Source for Coal News