Innovation and Technology are Key to Ensuring Sustainable Use of Coal of ASEAN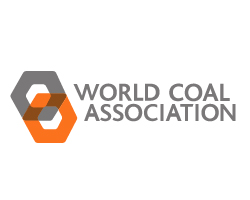 August 2, 2018 - Liam McHugh, World Coal Association Policy Manager, shared highlights from Thailand where he addressed the ASEAN (Association of Southeast Asian Nations) Forum on Coal workshop.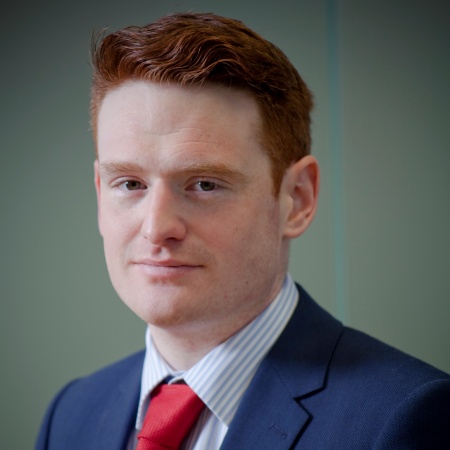 Liam McHugh
Earlier this month, I had the pleasure of opening a conference organized in conjunction with the Thai Government and the ASEAN Centre for Energy (ACE). The two-day event included a workshop in Chiangmai and a visit to the Electricity Generating Authority of Thailand's Mae Moh facility in the country's eastern Lampang province. The event explored the challenges and opportunities that are emerging as Southeast Asia dramatically bolsters coal's role in the energy mix, while also working to meet new social and environmental commitments, including reducing environmental impacts.
As part of my opening speech I looked at the changes happening in electricity generation in Southeast Asia and how these are being replicated elsewhere. The region is adopting a more diverse energy mix - with different fuels and different challenges. A diverse mix of energy sources – each with different advantages – provides security to an energy system by allowing flexibility in meeting each country's needs.
In more developed countries, significant investment is being funnelled to renewable technologies. Southeast Asia and other emerging economies invest in renewables too, harnessing all energy options to meet rising demand from industry and the emerging consumer class. An often-unreported trend, however, is the growing demand for coal to ensure affordable and reliable electricity promoting economic competitiveness for business and new opportunities for basic (and discretionary) purchases for the increasingly affluent population. Attempts to stop or significantly reduce coal use in Southeast Asia could deprive millions of people of the electricity supply on which so much of their social existence and development depends. Of course, this is not an either/or case, nor does it mean other energy sources shouldn't be used. Instead decision makers must carefully evaluate the future supply and delivery implications of using alternative energy sources against demand and cost.
All forms of energy raise their own environmental issues. It is fair to say that in the recent past coal-fuelled power has received more scrutiny that other technologies. Unfortunately, critics often fail to note the coal industry technology and innovation response with a commitment continuing to improve its environmental performance.
The coal sector works to ensure that coal is produced and used efficiently and that the opportunities for technological advancement are fully and vigorously pursued. There are essentially three core elements:
Reducing emissions such as particulate matter and oxides of sulphur and nitrogen to near zero levels.
Increasing thermal efficiency to reduce CO2 and other emissions per unit of electricity generated.
Reducing CO2 emissions to near zero levels though carbon capture use and storage (CCUS) deployment.
The technology to address the first two of these elements exists, and as subsequent speakers noted, further opportunities for improvements in environmental performance are there and given necessary incentives could be pursued. With the impact of inefficient and poorly controlled coal stations so high, logic follows: financial support to reduce emissions would bring dividends for poverty alleviation and action on air quality and climate change. With both action areas for the various multilateral development banks there are clear opportunities for cross-benefit, policy permitting.
The importance of CCUS to climate action is well documented. Equally well recorded though is the slow scale of deployment in recent years. It was therefore encouraging that many delegates saw a long-term role for the technology and viewed coal use a continuum from improved efficiency to CCUS. With a growing advanced coal fleet and potential enhanced oil recovery (EOR) opportunities, Southeast Asia has attributes that promote opportunities for CCUS. Given these features, alongside support for other low-emission technologies, multilateral development banks should consider mobilizing greater levels of multilateral support for CCUS knowledge-sharing, capacity development and, ultimately, development in Southeast Asia.
A low emission technology pathway for coal is essential if the ASEAN countries are to meet their Paris Agreement commitments. This requires new incentives and mechanisms from international partners that recognize the expanding role of coal in the region and charts a long-term emission reduction journey. This was a central theme of in the discussion sessions in the afternoon of the conference.
The conference ended the following day with a visit to the Mae Moh campus which provided delegates a wonderful opportunity to see the role of modern coal mining and power generation in action.
CoalZoom.com - Your Foremost Source for Coal News