CONSOL Energy Boosts Debt and Equity Repurchase Authorization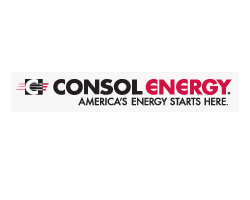 August 2, 2018 - CONSOL Energy Inc. (NYSE: CEIX), today announced that its Board of Directors has increased its previously authorized repurchase program to an aggregate amount of up to $100 million from $50 million, through the period ending June 30, 2019 ("repurchase period"). Under the new authorization, CONSOL management may purchase, from time to time, CONSOL outstanding shares of common stock, CONSOL 11.00% Senior Secured Notes due 2025 or common units of CONSOL Coal Resources LP ("CCR units"). These securities may be purchased on the open market, through negotiated purchases or otherwise. The repurchase plan will be subject to limitations under CONSOL's debt covenant package and under the tax matters agreement entered into in connection with CONSOL's separation from CNX Resources Corporation into an independently traded coal company. Any repurchases will be at CONSOL's discretion, subject to general market conditions and other considerations, and CONSOL has no obligation to make any repurchases under the program. This new authorization provides CONSOL with a current availability of $74 million and falls within the limits of the covenants in our credit agreement. Our credit agreement also allows CONSOL to purchase up to $25 million of CCR units.
"During the past three quarters, we delivered on our commitment to meaningfully reduce our net leverage ratio before year-end 2018. With our balance sheet now in excellent shape, we are looking forward to drive higher sustainable returns for CONSOL stockholders and CCR unit holders. Our board has now granted us additional ability to deploy some of the approximately $278 million of cash on our balance sheet and free cash flow we expect to generate in the coming quarters to drive the most value for our stockholders. With the inclusion of the ability to purchase up to $25 million CCR units, management will continue to weigh and evaluate the allocation of capital among these choices (organic projects, debt and CEIX stock repurchases, and CCR investment) that will all compete on a risk adjusted rate of return. Our team is focused on growing our investment opportunity set and combined with being a disciplined capital allocator, will drive our return on capital employed higher over time while lowering our cost of capital," said David Khani, Executive Vice President and Chief Financial Officer of CONSOL Energy Inc.
CONSOL Energy Inc. is a Canonsburg, Pennsylvania-based producer and exporter of high-Btu bituminous thermal and crossover metallurgical coal. It owns and operates some of the most productive longwall mining operations in the Northern Appalachian Basin. Our flagship operation is the Pennsylvania Mining Complex, which has the capacity to produce approximately 28.5 million tons of coal per year and is comprised of 3 large-scale underground mines: Bailey, Enlow Fork, and Harvey. The company also owns and operates the CONSOL Marine Terminal, which is located in the port of Baltimore and has a throughput capacity of approximately 15 million tons per year. In addition to the ~736 million reserve tons associated with the Pennsylvania Mining Complex, the company also controls approximately 1.6 billion tons of greenfield thermal and metallurgical coal reserves located in the major coal-producing basins of the eastern United States.
CoalZoom.com - Your Foremost Source for Coal News