CONSOL Energy Sees Record Coal Production, Sales in Quarter Two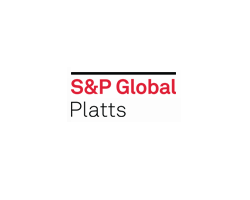 By Tyler Godwin
August 3, 2018 - CONSOL Energy posted record quarterly coal sales and production in the second quarter of 2018 due to strong domestic and international demand, it said Thursday.
The Canonsburg, Pennsylvania-based company said during its quarterly earnings call that its three mines -- Bailey, Enlow Fork and Harvey -- in the state produced a record 7.7 million st of coal in Q2, up from 6.7 million st in the first quarter of 2018 and 6.8 million st in the year-ago quarter.
According to US Mine Safety and Health Administration data, the Bailey mine, CONSOL's largest, produced 3.45 million st of coal in Q2, down 9.4% from a record 3.81 million st produced in Q1, while Enlow Fork and Harvey produced 2.79 million st and 1.44 million st, up 38% and 65%, respectively, from Q1.
CEO Jimmy Brock said Enlow Fork finished off the F27 longwall panel during the quarter, which was "geologically very challenging, and has now transitioned to F28, which will provide some operational relief." Brock said the company "looks forward to mid-2019 when the F sidewall at Enlow Fork will move to a different district, which will provide much better mining conditions."
Sales volumes also hit a record high of 7.8 million st in Q2, generating an average revenue of $47.34/st, compared with 6.6 million st sold in Q1 at an average of $52.98/st and 6.8 million st in the year-ago quarter at $44.75/st.
The company's average cash costs for coal sold were $26.99/st, resulting in an average cash margin of $20.35/st, compared with average cash costs of $29.21/st and average cash margin of $23.77/st in Q1 and $20.35/st and $15.67/st in the year-ago quarter.
Brock said the company typically has six to eight longwall moves/year, or one to two moves/quarter, but CONSOL is scheduled to have three longwall moves in the third quarter.
Because of the additional moves, the company's production in Q3 is expected to be lower than in Q2, but Brock said it will rebound in the final quarter of the year.
CONSOL recorded a net cash increase of $92.79 million, compared with a $37.74 million increase in the previous quarter and $101,000 in the year-ago quarter.
For 2018, the company's expected average generated revenue is expected to be between $47.75/st and $48.75/st, while its cash cost of coal sold is expected to be between $28.50/st and $29.50/st.
Assuming 27 million st in annual coal sales, CONSOL is 74% booked for 2019 shipments and 32% for 2020, flat from 74% at the end of Q1 for 2019 shipments but up from 26% for 2020.
"As global coal demand is expected to continue to grow over the next several years, global supply will be challenged to keep pace due to several years of underinvestment and the lead time required to bring new brownfield or greenfield production online," according to a company statement.
New Commitments
During the quarter, Brock said the company entered into agreements with a Midwestern utility, a new domestic coke producer, as well as expanding its export destinations.
CONSOL signed an 18-month agreement with a Midwestern utility that Brock said operates at a high capacity factor and is "well positioned to compete with natural gas and grow its market share as other coal-fired plants retire."
Chief Commercial Officer Jim McCaffrey said it was a customer CONSOL previously had but lost, but now the two companies have a new deal, he said CONSOL expects to retain the customer through 2019.
McCaffrey said the utility "fits perfectly in our sales and market strategy of high capacity, must-run plants."
Brock also said during the latest quarter, CONSOL shipped new coal to China, Europe and Africa.
CONSOL also signed a coal supply deal with a US coke producer for its Bailey coal for the back half of 2018. It was the first multi-shipment deal in the domestic metallurgical coal market since 2013.
The sulfur content of CONSOL's output increased in the most recent quarter, due to geological issues, but he said CONSOL was through that period and is now looking forward to 2019 and the next five years when sulfur content will be between 2.2% and 2.5%. "Segregate out Harvey and Enlow Fork, and it will be below 2%," he said.
McCaffrey said the long-term annual sales potential for domestic met coal, starting in 2019, is roughly between 300,000 st and 500,000 st.
Export Market
Throughput volumes at CONSOL's Marine Terminal were 3.5 million st in Q2, down from 3.6 million st in the year-ago quarter.
Brock said its export prices were up 7% in the first half of 2018 compared with the same period a year ago.
During the first half of the year, the company exported 4.4 million st, or roughly 31% of its sales.
Roughly 3 million st, or 69%, of the exports went to India. Brock said demand had been strong in India and continues to be. He estimated that 12 million st-15 million st of US coal is expected to ship to India by the end of 2018, with the vast majority of it from Northern Appalachia.
The increase in exports has also created demand in the US, Brock said. Some utilities saw their inventory levels fall below 10 days during the quarter, but are now up to 10-20 days, he added. All of the utilities have some need to replenish their supplies, and Brock said pricing will be fairly decent in 2019.
CoalZoom.com - Your Foremost Source for Coal News