Longwall Mining Machinery Pioneer, John Dye, Passes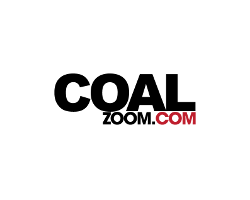 August 6, 2018 - John F. Dye II, 61, of Washington, Pennsylvania, died Saturday, August 4, 2018, in his home.
He was born June 29, 1957, in Canton, Ohio, a son of the late John and Mary Whitt Dye.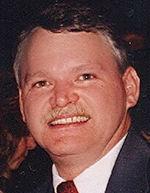 John Dye
Mr. Dye attended Pennsylvania State University and went on to work for many global corporations, including Anderson-Mavor, Halbach & Braun, RMI, DBT, Bucyrus and ESCO. He retired in 2014 as application specialist for Caterpillar after more than 28 years. He then worked three days per week as a Front Line flagger.
He was a member of Bible Chapel, McMurray.
He was known for his integrity, business sense, his sense of humor and his friendship. He enjoyed traveling, fishing, hunting and working on his farm with his tractor. He always put a smile on the faces of everyone he met.
On July 9, 1977, he married Deborah K. Furbee, who survives.
Also surviving are two sons, Jim (Jolena) Dye and Jason Dye; a daughter, Lisa (Dave) Goff; and two grandchildren, Logan and Lily Goff.
He also leaves behind his two rescue dogs, Sammie and Gizmo.
Deceased is a rescue dog, Rex.
Friends will be received from 6 to 8 p.m. Monday and 1 to 5 p.m., the time of service, Tuesday, August 7, in Piatt and Barnhill Funeral Home, 420 Locust Avenue, Washington, with Wayne Johnson officiating. All other services will be private.
Arrangements are entrusted to Piatt and Barnhill Funeral Directors Inc., Charles R. Piatt, owner/supervisor, Lawrence K. Donovan, director.
Condolences may be expressed at www.piattandbarnhillfh.com.