German Energy-Related Carbon Emissions Seen 3% Lower in H1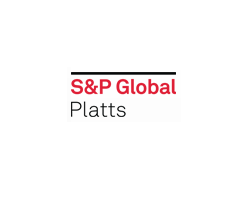 By Andreas Franke
August 6, 2018 - German energy-related carbon emissions are estimated to have fallen 3% year on year in the first half of 2018 after primary energy consumption dropped 1% as a mild spring more than offset the 5% demand gain during a cold first quarter, German research group AG Energiebilanzen (AGEB) said based on initial estimates.
Adjusted for weather anomalies, primary energy demand would be up 1.5%, it said.
Last year, German carbon emissions dropped 0.5% to 905 million mt of CO2 equivalent, according to government data, with power plants reducing emissions by 4% or 13.7 million mt to 318.5 million mt. Emissions in the transport sector last year increased by over 2%, with transport emissions now above 1990 levels, it said.
Compared with 1990, total emissions are down some 28% with Germany lagging behind its national target of a 40% cut by 2020. In June, the government admitted for the first time that it will miss this 2020 target with emissions on track for only a 32% cut over 1990.
Oil and Gas Keep Dominating German Energy Mix
Within the energy mix, gas demand was up 2.6% year on year, driven mainly by strong heating demand in February and March and despite a dip in gas for power generation.
Hard coal demand plunged 14%, with lignite coal demand in the first half also down 3% year on year, it added.
Demand for oil products fell 3% year on year in the first six months of the year, driven by a 12% decline in light heating oil, but with higher oil prices also causing a decline for other producsts, AGEB, which bases its data on comprehensive industry data, said.
Demand for renewables surged 4.4% year on year, now accounting for 14% of primary energy demand, the data shows.
Oil and gas continue to dominate the energy mix of Europe's biggest economy, with a 33.3% and 25.5% share respectively, it said.
The combined share of hard and lignite coal in the German energy mix dropped to 20.8%.
Germany's net power export surplus reached a new record, accounting for 0.5% in the national primary energy mix, with nuclear still accounting for 5.9%.