Yancoal Prepares to Resume Production at Australia Austar Met Coal Mine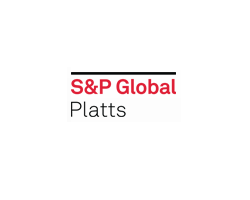 By Anita Nugraha
August 8, 2018 - Yancoal is preparing to resume production at the 2 million mt/year semi-hard coking coal mine Austar in New South Wales, Australia, after work at the mine was halted early July following a dispute with the state regulator due to a coal burst incident, the company said Tuesday. "Employees previously redeployed to other Yancoal-owned underground operations during the stand-down of Austar activities, as announced 9 July 2018, are currently being recalled to Austar to recommence production activities," the company said.
Prior to Tuesday's announcement, Yancoal had not indicated when it expected to resume operations. Yancoal manages the Austar mine on behalf of Watagan Mining Company.
Austar August 3 received confirmation of the cancellation of all prohibition notices issued by the New South Wales Resources Regulator, Yancoal said.
The resources regulator had issued the prohibition notice for all underground longwall production at the Austar mine on May 18, which followed a coal burst event the previous day. It had previously prohibited cutting at the longwall as a result of a coal burst on March 16 and the mine subsequently gained permission to undertake controlled cutting under strict conditions to test additional controls to mitigate the risk.
In 2017, Austar achieved total ROM coal production of 2 million mt and saleable coal production of 1.9 million mt.
In the April-June quarter, Austar produced 38,000 mt of saleable coal, which is down 94% from 642,000 mt a year earlier, the company said in its quarterly results earlier in the year.
The mine, which ships through the Port of Newcastle and has been in operation for over 100 years, produces a premium semi-hard coking coal characterized as the highest fluidity and lowest ash coking coal in Australia, with low phosphorous and low alkalis, Yancoal says.