Mission's US Pinnacle Low-Vol Hard Coking Coal Mine in Closure Threat on Geology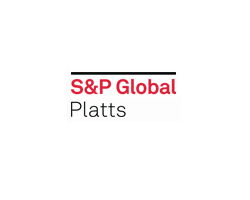 By Hector Forster
August 8, 2018 - Mission Coal's Pinnacle low-vol coking coal mine may be forced to close, due to geological issues and water seepage, cutting available volumes of the grade for export markets, the company's CEO said Wednesday.
Mission issued a conditional WARN notice to all Pinnacle employees this week and already cut 109 employees due to one of the two continuous miner units being temporarily idled.
The recent slow retreat of the longwall mining unit at the mine in West Virginia forced the company to act, Mission Coal CEO Mike Zervos said in an email.
"We have experienced some adverse mining conditions on our longwall panels caused by mining under Indian Creek," Zervos said in response to questions, referring to the river flowing through West Virginia.
"While we are hopeful that near-term progress can be made on the longwall and preparation plant, there is a possibility that the improvement is not enough for the mine to become financially viable."
The US Worker Adjustment and Retraining Notification (WARN) Act covers plant closures and other mass layoffs, and requires employers with more than 100 employees to give 60 days notice before closing operations.
As of the second quarter, Pinnacle had 355 workers, according to US government Mine Safety and Health Administration (MSHA) data.
Other US low-vol coals have increased their export market shares in the meantime, as Pinnacle lost volumes over 2016-17. In 2017, Pinnacle bounced back to 1.23 million st, from 921,453 st in 2016, MSHA data showed. In 2015, Pinnacle produced 2.4 million st.
The blow for market supply is a setback for Mission Coal, set up to run Pinnacle and two other mines owned by the Seneca and Seminole companies.
Shareholders bought mine assets from Cleveland-Cliffs and the bankrupt Walter Energy, and formed Mission to manage and operate them.
Zervos said Pinnacle is an old mine of almost 50 years in operation, with over 13 miles of mainline belt.
"To help handle the large quantities of water inflow on the mining face, we have designed a dewatering tower that will be installed on the next panel," he said."
"The dewatering tower will help remove the water from the coal stream so that we can efficiently transport the coal to the surface."
If the dewatering devices fail to help, this may result in the mine having to close, he said.
Last year, the company had plans to move mining away from a coal face panel full of geological faults to a new mining area in October.
Restoring volumes to capacity -- 2.7 million st/year of low-vol HCC -- is now unlikely as Q2 output fell to 295,310 st, down from 365,444 st in Q1.
The trading community is sharing the update, citing local notices as spelling potential for mine closure by the year-end. This may be creating more demand for alternatives, and tightening the US met coal market generally.
With US domestic tender activity for 2019 in full swing, more inquiries are being heard for remaining low-vol coals, and interest in securing tons.
China
In the shadow of the current China-US trade tit-for-tat, even with limited appetite on taking on new US met coal imports into Asia's biggest economy, no immediate effect on looser supply in Central Appalachian low-vol is visible.
Some reports of slower railroad performance to date as demand for coal volume movements swelled, and a greater pull railing coal to serve US and Canadian coke plants may be limiting offer positions at export ports.
This could be leaving coal stuck in Central and Northern Appalachian coalfields for longer, which miners describe as coal largely already sold or spoken for, rather than uncommitted stocks.
Pinnacle's problems may represent the tip of the iceberg for met coal supply from key global basins as mines' planned recoverable reserves and resources mature. US coking coal seams in the Appalachians have generally been mined out for longer than many areas in Australia and Canada's British Columbia and Alberta coalfields.
Pittsburgh's Carnegie Steel and later related steel and coke companies, and nearby Bethlehem Steel supplied coal from northern and central Appalachian areas.
After more than a century of mining, with ownership changes and new mines and preparation plants being developed, remaining mines and resources are more prone to geological faults and shifts in coal qualities.
As mines mature in Australia, global industry executives such as Ernie Thrasher of trader Xcoal Energy & Trading say similar conditions as seen in Appalachia may become more common constraints in meeting planned coal grades and volumes.
BHP Billiton-Mitsubishi Alliance's Goonyella premium mid-vol HCC mine encountered mining difficulties and limited production in Q4 2017, but bounced back sharply in H1 2018.
Zervos, former CEO at Metinvest's US mining unit United Coal Co. and a mining executive at Drummond Co., last year predicted Mission's three main met coal assets would produce nearly 7 million st in 2018, by investing in further continuous miners and improving testing and mine plans.
Mission's premium HCC Oak Grove mine has a target of 2.3 million st/year.
Oak Grove, in Alabama, reported 291,404 st in Q2 output, down sharply from 427,901 st for Q1.
In West Virginia, the group's high-vol Maple Eagle mine was set to lift production to 2.2 million st/year. MSHA data showed the mine producing 162,314 st in Q2, with no data for Q1.