Pennsylvania Coal Plant Project Receives State Support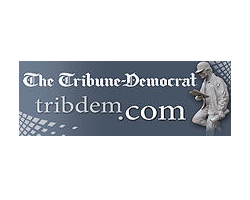 By David Hurst
August 10, 2018 - A Pennsylvania-based mining company has been awarded $2 million to build a rail-accessible coal cleaning plant in Shade Township, Somerset County.
It's a move that state leaders said will allow LCT Energy to create at least 100 new permanent jobs – and open opportunities for additional mining.
And because the plant will have a direct rail connection, it'll eliminate the need for thousands of coal truck trips from the plant that would have otherwise been needed to haul in coal for processing.
"With an urgent need in the past couple years to supply coal as a power source, LCT Energy has developed a competitive project to create a prep plant and rail loop that will allow trains to bring in cars filled with coal that will then go through a cleaning process on site," said state Sen. Patrick Stefano, R-Fayette. "This completed project will cut down on production costs and allow coal to be transported to market faster."
Stefano and Gov. Tom Wolf both announced the news in separate announcements Thursday, praising the benefits it'll bring.
"(This) funding will help keep Pennsylvania miners working and Pennsylvania mines producing the high-quality, low-emitting metallurgical coal that helped build America's cities," Wolf said, noting the product continues to fuel advanced manufacturing globally.
Met-Coal Momentum
Demand for the high-grade, steel-making coal has been high since 2016, leading companies such as LCT Energy and Corsa Coal to ramp up mining in the Cambria-Somerset area since.
LCT, a Robindale Energy associate, will operate the new plant, which is expected to cost $15.4 million total.
The proposed plant's address was listed as 681 Hitechew Road, just west of Route 260, and approximately 2 miles southwest of Central City.
The plant's development will require an estimated 183 construction jobs before it's ready to go.
Once that happens, it'll have the ability to process 400 tons of coal per hour, Wolf said.
He said 3.5 miles of rail line will link to existing track in Somerset County to enable the coal to be moved to the cleaning plant by train.
'Significant' for Shade
By eliminating thousands of coal truck trips to and from the plant, the communities surrounding it won't have to deal with the road problems, congestion and dust the constant flow the industrial truck traffic often brings, he added.
And Stefano noted that a strip mine will also be reclaimed on the site, eliminating any pollution it might be causing.
"Most important to me this creates new family sustaining jobs in the coal industry and continues coal's resurgence in our economy," he said. "This will make a significant impact to the area."
The funds are being provided through the Redevelopment Assistance Capital Program, he said.