$12.4 Million in Funding for Eastern Kentucky Announced at SOAR Summit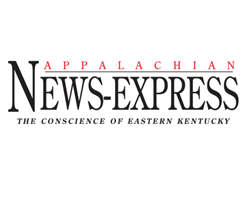 By Josh Little
September 2, 2018 - Approximately $12.4 million in funding for economic development in Eastern Kentucky was announced at the 2018 Shaping Our Appalachian Region (SOAR) Summit Friday, with the City of Pikeville receiving $6 million to help Enerblu construct its manufacturing facility at the Kentucky Enterprise Industrial Park.
"I couldn't be more proud of the great strides that we've seen over these last five years," said SOAR Principal and U.S. Rep. Harold "Hal" Rogers, referring to SOAR's creation five years ago. "In practically every county, there is something that SOAR is doing, or has done, that makes a difference; that keeps Kentuckians, East Kentuckians, in Eastern Kentucky and, that's the ambition of this organization."
Rogers said SOAR represents a large portion of Kentucky. He told attendees that their "hands are on the steering wheel."

"Your mind is to be tapped by the region, who is looking to you and me, and all of us, to steer through a choppy sea. That's a rarity," he said.
He told attendees that they have a great opportunity to "change history" and bring positive change to the lives of those living in the region.
Rogers said the goal of SOAR is to keep the region's young people in the region and to invest in the region. He said innovation must be created to launch opportunities for the next generation and the region's former coal miners, noting that coal will always be a part of Eastern Kentucky.
"It's up to us to prepare. It's up to us to create. It's up to us to anticipate and try to see the future with bold, daring, smart, visionary ideas," said Rogers. "You can do this … This is something we can do, and something we must do, and something we will do. We already have a good formula for success."
Kentucky Gov. Matt Bevin, a principal of SOAR, said he had met with representatives from an energy company during a visit earlier this week to Korea and Japan, to discuss the possibility of bringing the company to Kentucky. He said the company may or may not decide to locate in Kentucky, but he said he has been working to increase those odds.
"These are the kinds of things that are possible that didn't seem to be possible just even a few short years ago," said Bevin. "These are the kinds of things that are exciting for me, as the governor, to be able to go and represent on your behalf. To be able to tell people about this extraordinary gem that we have, this stunning thing called Kentucky, called Eastern Kentucky."
Bevin said that the ideas discussed at the first SOAR summit are becoming reality.
"Now, we're not just talking about hypotheticals, we're not just listening to other people tell us 'Hey, this could in fact happen.' Things are actually happening," he said.
Bevin challenged attendees to continue believing the best days are ahead for Kentucky.
During Friday's summit, Rogers announced $10.5 million in funding through the abandoned mine lands pilot grant. Letcher County received $4.5 million for a water expansion project that will serve 100 additional households and the future federal correctional facility in Roxana. The City of Pikeville received $6 million to help Enerblu, a battery manufacturing company working to locate in Pikeville, with the construction of its one million square-foot, energy-efficient, manufacturing facility planned for the Enterprise Industrial Park.
Other investments across the region include:
• A $1.2 million grant from Kentucky ARC to develop a 30-acre industrial site in Perry County;
• $625,390 in grant funding from USDA Rural Development for several projects in the SOAR region, including a new national pilot program for transitional housing related to the opioid epidemic in Rockcastle County;
• $30,000 private investment from Toyota Tsusho to launch an Advanced Manufacturing Makerspace at the Southeast Kentucky Community and Technical College's Middlesboro Campus.
ARC Invests in SOAR
Tim Thomas, Appalachian Regional Commission federal co-chair, attended his first SOAR summit Friday.
Thomas said that, since accepting his position with ARC, he has heard extensively about SOAR and the determination of SOAR's staff.
"You will be so impressed with them, I heard. They are shining examples of collaboration and innovation, everyone said. So, one of my first trips as ARC federal co-chair, was to come to Pikeville, to visit with Jared (Arnett) and SOAR leadership," said Thomas. "… I wanted to see how it was working and what were we, SOAR and Eastern Kentucky getting for our ongoing investments."
Thomas went on to say that it only took a few minutes for him to see that everything he had heard about SOAR was true.
"I'm proud of the long-standing, deep relationship between the ARC and SOAR because, we implement success," he said.
Thomas announced that the ARC would be investing $100,000 to SOAR to be used for operational support.
The Importance of Broadband to the Region
Rogers discussed the importance of former coal miners being put back to work, some of whom are transitioning to technology and learning to write code.
"In 2017, the tech industry in this country, added nearly 200,000 jobs across the country and, there's no reason why we can't bring more of those jobs to Silicon Holler," said Rogers. "That's why we need the KentuckyWired project, the high-speed, high-capacity cable that is a baby born by the SOAR organization five years ago."
Rogers said finishing the KentuckyWired project is essential to the future of the region.
"Kentucky currently ranks 47th in the country for connectivity by cable. With KentuckyWired, we'll stretch 3,000 miles of fiberoptic cable to connect every county in our state, catapulting us from 47th to number one," said Rogers.
He said expanding broadband connectivity was one of the first ideas generated by SOAR at its fist summit nearly five years ago.
"It's now the state's largest public works project ever," said Rogers.
Rogers said the region already has the best work ethic, he said now, the region just needs the infrastructure — the broadband cable.
Anne Hazlett, United States Department of Agriculture assistant to the secretary for rural development, also discussed the importance of broadband connectivity in the region. She said the USDA is currently working to bridge two infrastructure gaps in rural communities, one involving water, and the other broadband.
"This asset is as important for economic development, and the future of any rural community, as any other infrastructure in a small town," said Hazlett.
Hazlett said the USDA is working to address the connectivity issue by driving collaboration between federal agencies involved in the issue and by improving the management of USDA programs to make application processes more simple for communities to take advantage of.