Peabody's Mine Site in Australia Rehabilitated Two Years Early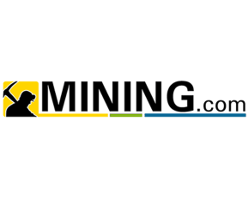 By Valentina Ruiz Leotaud
September 3, 2018 - The Australian division of coal miner Peabody (NYSE: BTU) announced this week that its rehabilitation efforts to turn the Millennium mine site into grazing land will be completed two years ahead of schedule.
The land reclamation process at the open-pit coal mine started back in 2009 and the company is convinced that it will be done by 2020, as its own workforce is in charge of re-profiling the terrain using seven large bulldozers. Only this year, 380 hectares of land are expected to be recuperated.
Millennium is located 160 kilometres south-west of Mackay, a city in the northeastern Queensland state. The mine sits atop the Bowen Basin -which has the largest coal reserves in Australia- and it produced 2.8 million tonnes of marketable mineral in 2017. Operations are currently being ramped down as mid-2019 has been set as the date when the mine will reach the end of its active life.
"We talk to a range of stakeholders, including the landowner, to get their input on what is most useful after mining," Peabody Australia President, George Schuller Jr., said in a media statement. "The land needs to continue to be productive so we check things like what type of seed we should use for revegetation and best location for roads, water dams for stock and infrastructure."
After hearing this news, industry association Queensland Resources Council sent out a press release praising Peabody's work and highlighting the efforts taken by mining firms operating in the state to adhere to high environmental standards.
The group's CEO, Ian Macfarlane, said Peabody is a good example of responsible performance as is Glencore (LON:GLEN), a company that recently received an environmental certification from the Queensland Government for the rehabilitation of 220 hectares of land at its Rolleston open-cut coal mine south of Emerald.
"Queensland's resources industry has a proven track record of attracting new investment and creating new jobs because of the clear and stable regulatory environment in which it operates. We look forward to further investment in the resources sector which benefits every Queenslander through the industry's contribution to the budget bottom line," Macfarlane said in the brief.