Miners and Railroaders Honored During Labor Day Parade in Virginia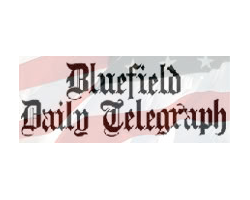 By Greg Jordan
September 5, 2018 - Retired coal miners and railroad employees either marched or rode Monday in a Labor Day parade created to honor the important contributions they made to both the local economy and the economy of the United States.
The 27th Annual Coal Miners' Reunion sponsored by Historic Pocahontas, Inc. People attending Monday's festivities in downtown Pocahontas, Va. waived to the miners and railroad workers as the parade wove its way through the streets. Without them, the region's history would have been very different, Historic Pocahontas, Inc. President Michele Crigger said before the parade got underway.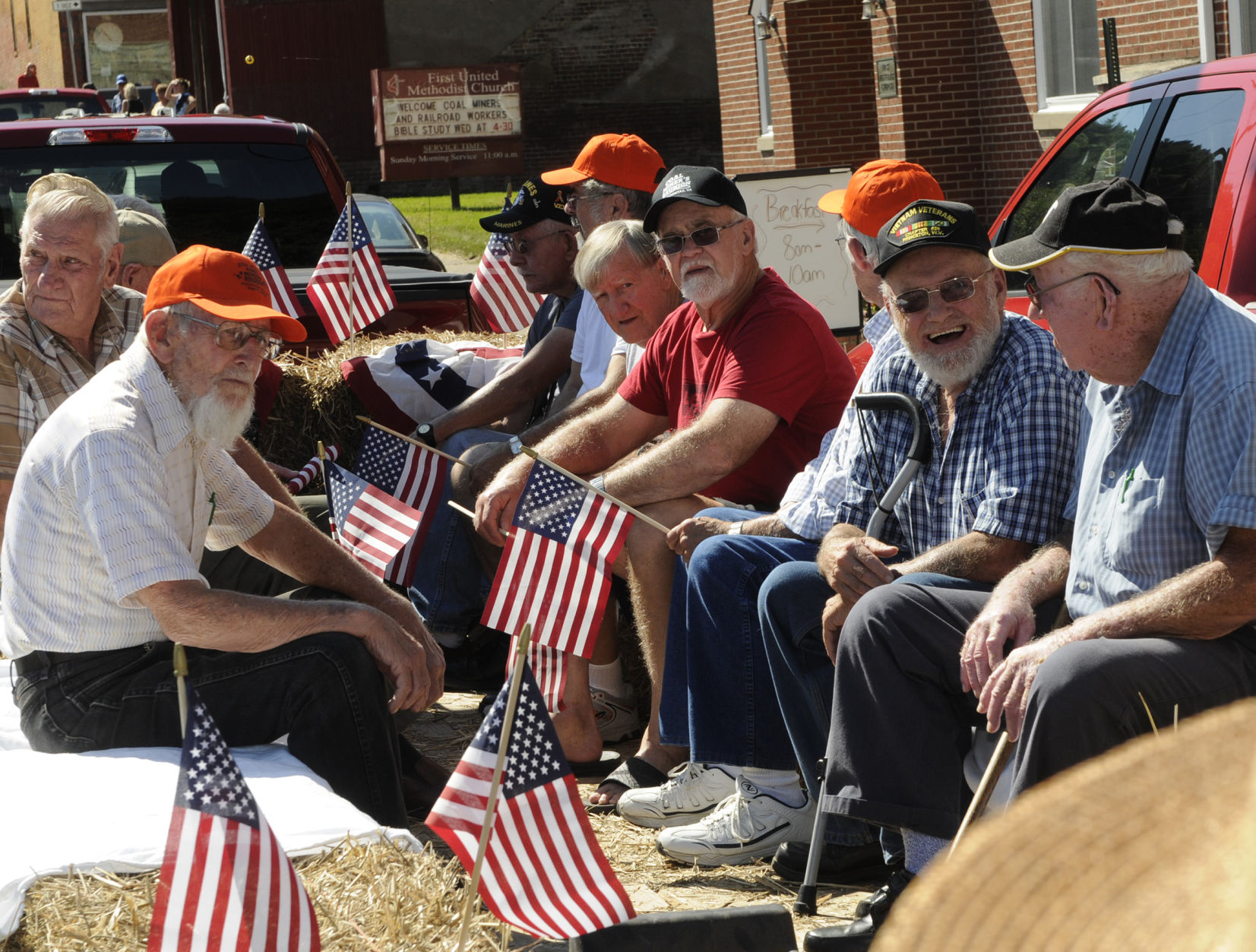 Retired coal miners and railroad workers ride in the annual Pocahontas Labor Day Parade Monday.
Photo by Eric DiNovo
"Without the miners and the railroad workers, not just this town, but the steel industry would never have taken off. World War I and World War II would not have been won without this coal," she said. "This is a small town with a great community and history, and it is important to honor these men who made it happen."
Pocahontas faced hard economic times like other coal communities when the industry declined, but now it's seeing new growth with the coming of ATV tourism and new businesses. For example, a Dollar General store opened in town last spring, she said. ATVs and pickup trucks hauling four-by-four vehicles on trailers kept going through downtown during the festivities.
When the parade concluded, Mayor Benjamin Gibson welcomed the guests and thanked the miners and railroad workers for their efforts. He was followed by Dr. Thomas Brewster, dean of the Bluefield College School of Education and Social Science, who recalled coming to Pocahontas 21 years ago to be a principal. He also remembered miners who had attended previous reunions and spoke the town's sense of community. He spoke about a call from Christ to love your neighbor and how the residents Pocahontas, Abbs Valley, Bossevain and other parts of the region demonstrate this spirit of goodwill.
The miners and railroad workers are "from the greatest working generation we've ever had," Gibson said. He asked for a moment of silence for those retirees who have passed away.
Sheriff Brian Hieatt said he is originally from Louisville, Ky., but the coal and railroad industries brought his family to Tazewell County.
"My grandfather came here to lay down track and work in the mines," he recalled. Other members of the Hieatt family soon followed him into the coal industry.
Hieatt also spoke of programs the sheriff's office is now undertaking such as working to improve the safety of both schools and local churches and getting another narcotics K-9 dog to help address the county's drug problems.
When Hieatt was finished, Bramwell Mayor Louise Stoker stepped to the microphone and asked not only how many members of the audience were retired miners and railroad workers, but also how many were union members; hands went up throughout the audience. She also reminded them of labor leader John L. Lewis of the United Mine Workers who helped to win rights such as pensions, a 5-day workweek with overtime, an end to child labor, and other rights. One retired miner recorded in his journal the day he received his first "John L." pension check.
Every year the reunion recognizes the oldest retired miner in attendance. This year it was Hugh Shrader, 94, of Pocahontas, Va., Crigger said. The oldest miner is given $100. There were also special presentations to the families of retired miners who have passed away.
The late Roy Williams of Abbs Valley was recognized for attending the reunion more than 15 years; his daughters Carolyn Farmer and Patty McReynolds, both of Bland, Va. accepted their father's certificate of attendance. Another certificate of attendance was presented to Nancy Barbour of Abbs Valley,Va. to recognize her late husband, Toby Barbour.
The Pocahontas Volunteer Fire Department, Bluefield, Va. Fire Department, Abbs Valley Volunteer Fire Department, and the Tazewell County Sheriff's Office participated in Monday's parade. The Bluefield College Rams football team also marched with the retirees. Local musicians Bill Archer and Karl Miller performed, and Tammy Cregger performed the national anthem.