Wife of Coal Legend, Lawson Hamilton, Passes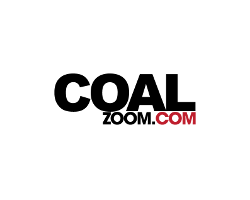 September 10, 2018 - Jeanne Lenore George Hamilton, of Lewisburg, West Virginia, died at her home on Thursday, September 6, 2018, at the age of 95.
Mrs. Hamilton was born in Wheeling, West Virginia, on August 3, 1923. She was the oldest of three children and was a great help to her mother with her two brothers. When her Elkview High School classmates voted her "Prettiest Girl," "Best Personality" and "Best All-Around," they identified the unique combination of beauty and strength she showed throughout her life.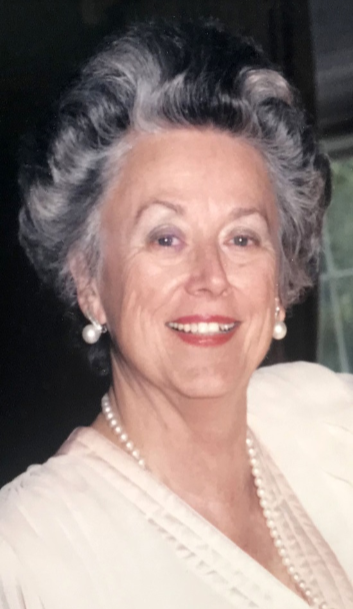 Jeanne Lenore George Hamilton
Mrs. Hamilton married Lawson W. Hamilton Jr. in 1946 and started their family in 1950 in Charleston, West Virginia. In 1961, they moved with their three children to Berea, Kentucky, where they were active in the community and Union Church. In 1972, they returned to West Virginia, residing in Lewisburg. Over the course of their 60-year marriage, they worked together establishing their family coal business, raised their three children and two grandchildren, traveled the world and were the perfect hosts.
In Lewisburg, Mrs. Hamilton was an active member of Old Stone Presbyterian Church, serving as an Elder and Moderator of Presbyterian Women. She was a member of P.E.O., the Greenbrier Historical Society and Lewisburg Garden Club. She served on the committee to restore the Governor's Mansion and was honored by American Mothers as West Virginia's Mother of Year in 1987.
Together with her husband, Mrs. Hamilton supported countless charities including Davis Stuart School, Carnegie Hall in Lewisburg, Greenbrier Valley Theater, WVU School of Medicine, WVU Mary Babb Randolph Cancer Center, and the WVU Eye Institute. In 2006, they started The Jeanne G. Hamilton and Lawson W. Hamilton Jr. Family Foundation.
In addition to her husband, she was preceded in death by her daughter Beverly Hamilton Moran, her mother Edna Fuchs George, and her brothers William George and Robert George.
She is survived by her son, Lawson W. Hamilton III and wife Townley of Lewisburg, West Virginia, and her daughter, Barbara Hamilton Ford of Lewisburg, West Virginia.
Her grandchildren are Courtney Moran O'Neil and husband Kevin of Charlotte, North Carolina; Meredith Moran German and husband W. Ross of New York, New York; Gary Allen Ford Jr. and wife Samantha of Masontown, West Virginia; Ora Lawson Ford of Lexington, Virginia; Hamilton Lake Ford of Lewisburg, West Virginia; Taylor Ford Showalter and husband Justin of Lexington, Virginia; Kathleen Ford Sayles and husband Talor of Flat Rock, North Carolina; Barbara Lee Ford and husband Devin Judy of Glenwood Springs, Colorado; Cassie Cole Ford of Glenwood Springs, Colorado; and Lawson W. Hamilton IV of Lewisburg, West Virginia.
She has six great - grandchildren, Beverly George O'Neil, McCarthy Moran O'Neil, Lawson William O'Neil, Gary Allen Ford III, Austyn Marie Ford, and Caidence Lake Sayles.
A service of entombment will take place at 11 a.m. Monday, September 10, at Cunningham Memorial Park in St. Albans.
A memorial service will be held at 11 a.m. Tuesday, September 11, at Old Stone Presbyterian Church, with the Reverend Dr. Anna Pinckney Straight officiating.
In lieu of flowers, please make donations to Davis Stuart School, 163 Cottage Drive, Lewisburg, WV 24901.
Please send condolences by visiting www.WallaceandWallaceFH.com.
Wallace & Wallace Funeral Home in Lewisburg is in charge of arrangements.