Coal Association of Canada National Conference, Vancouver 2018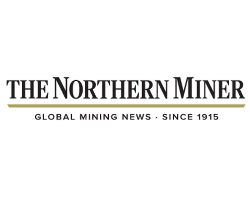 September 10, 2018 - The Coal Association of Canada's 2018 National Conference will be held in Vancouver from September 12 through September 14.
With a theme centered on Canada's Coal Industry: Driving Global Growth, the CAC conference is where the Canadian and international coal industry gathers each year. Industry leaders and experts offer delegates insights into the Canadian and international coal industry. Stay ahead of the curve by learning about the latest developments and trends in the coal industry and make business connections that will last long after the conference is over.
In addition to first-class presentations and panels, social and networking events give delegates a chance to get re-acquainted with industry colleagues and forge new relationships throughout the duration of the conference.
The Coal Association of Canada is partnered with the Western Canadian Coal Society for this year's technical program taking place on Wednesday, September 12th. Hear from the industry's technical experts on a variety of topics.
Numerous networking opportunities are scheduled, including the Welcome Reception on Wednesday, September 12th and our annual presentation of the 2018 Coal Association of Canada's Award of Distinction at the Awards Reception on Thursday, September 13. These events are not to be missed!
It's clear, the return on investment is solid and the value can't be matched. Delegates leave with insight and connections that can be put to work in their business right away.
Who attends the conference?
The conference attracts a diverse group of delegates from across Canada and around the world representing the broad spectrum of the coal industry. Here is just a sample of some of the groups represented at the conference each year:
– coal companies (exploration, development and production)
– coal transporters (rail and trucking)
– ports and terminals
– equipment manufacturers
– suppliers of goods and services
– Canadian governments (federal, provincial and municipal)
For sponsorship inquiries, please contact the Coal Association of Canada or visit www.coal2018.ca.