Powering Sustainable Development With Low Emission Coal Technologies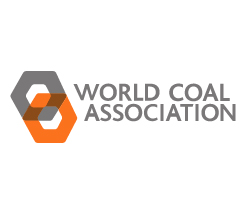 September 11, 2018 - In its 5th Strategic Energy Plan this year (2018), the Japanese Cabinet recognized coal as an important energy resource, necessary for the country's base-load power supply, but it also highlighted the importance of fading out inefficient coal-fired plants by 2050. Japan is not the only country that has made coal an integral part of their energy mix.
For many developing countries, especially those in Southeast Asia, excluding coal from the energy mix is not an option because for those countries improved energy access drives economic development.
Rising coal use also highlights a need for greater focus on emissions reduction. This is why at the 2018 Clean Coal Day conference in Tokyo, organizers are focussing on the role of energy in a low carbon society.
Moving the current average global efficiency rate of coal-fired power plants from 33 to 40% by deploying more advanced technology could cut 2 gigatonnes of CO2 emissions, equivalent of India's annual CO2 emissions.
In his key note address at the conference, World Coal Association (WCA) Vice Chairman Mick Buffier highlighted the importance of advanced coal technology powering up sustainable development.
He noted that for many years coal has fuelled economic development and remains an important part of the global energy mix. The International Energy Agency (IEA) predicts that the demand for coal in South-East Asia, for example, is going to grow by 4.8 percent annually through to 2035.
This ongoing role clearly demonstrates the importance of accelerating the use of all low emission technologies, including high efficiency low emission coal (HELE) and carbon capture use and storage.
HELE technologies are a group of technologies developed to increase the amount of energy that can be generated from a coal plant while decreasing emissions. They're currently being installed and used in many countries INCLUDING Japan.
Deploying cleaner coal technologies would result in significant CO2 emissions reductions globally while at the same time providing affordable and reliable energy to fuel economic development.
Japan is no stranger to HELE technologies. The Isogo Thermal Power Station, located just 6 km from central Yokohama, is a great example of how HELE can help provide the efficiencies needed while delivering the base-load energy that comes from coal.