Hurricane Threatens US Coking Coal Exports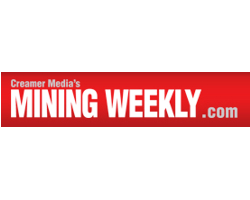 By Mariaan Webb
September 14, 2018 - Prices of metallurgical coal, used by steelmakers, are likely to rise if Hurricane Florence disrupts port operations at Virginia's Hampton Roads for an extended time, Wood Mackenzie said on Thursday.
Hurricane Florence, which has been downgraded from a category four to a category two storm, is projected to make landfall on Friday afternoon, and has put more than one-million people under mandatory evacuation.
Although Hampton Roads – the main point of departure for US Central Appalachian metallurgical coal and low sulphur thermal coal – is not in the current projected path of the storm, coal loadings have ceased while shipping has moved to deeper water for safety.
"Loadings have stopped and may not resume for several days. The already high current vessel queue, which is in the mid-teens, will likely increase by the time shipping resumes," Woodmac research director Matt Preston said.
He calculated that each delay of a week would have an impact of 0.74-million tonnes on metallurgical coal exports, based on the April to June export figures of 2.9-million tonnes a month from Hampton Roads.
The region is expected to face some storm surge and unusually high tides, as well as associated heavy rains, which could interfere with normal business.
"Actual impacts on US coal exports will depend on the exact location of landfall and subsequent storm track. While the weather models are consistently showing a track that takes the storm south of Hampton Roads with a southerly inland track, there is always some uncertainty. Should the storm make landfall closer to the main ports, major delays in coal loadings would be expected due to power outages and regional flooding," Preston stated.
The port of Galveston was closed for seven days last year after Hurricane Harvey, despite not having received any major damage and Preston said that, should Florence make landfall further north, the ports in Hampton Roads could be closed for a similar time. However, should the inland track push the storm into Central Appalachia, mining and rail transportation could be interrupted for "weeks".
Preston said that any significant delay to metallurgical coal exports would put "upward pressure on price in a market that is already supported with very high prices".
Newswire Bloomberg reported that Clarkson Platou Securities is forecasting that coking coal prices will increase from about $196/t to more than $200/t, owing to the expected disruptions at Hampton Roads.
The Hampton Roads region has a total capacity to ship 82-million tonnes a year and is made up of three major ports; the 40-million-tonne-a-year Lamberts Point, the 22-million-tonne-a-year Pier IX and the 20-million-tonne-a-year Dominion Terminal Associates. Lamberts Point is owned by the NS railway and has no ground storage area. Dominion Terminal Associates is owned jointly by Contura Energy (65%) and Arch Coal (35%). Pier IX is owned by Kinder Morgan.