Unfinished Business – Favorable Public Perception of Mining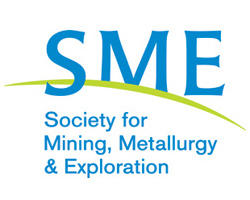 By John Mansanti
October 2, 2018 - The importance of mining is not fully understood by the general public. Here are some thoughts on the issue.

During my time as SME president and since, I have given much consideration to the public perception of mining. In this context, what is the role of SME? What do our members think the SME's role should be? If a big campaign is preferred, how do we fund it?
Also, during my time as president, I had the opportunity to accompany Dave Kanagy to many events and during our travels, we obtained new insights regarding public perception campaigns. Combined with my knowledge of SME, these new insights influenced my current thoughts about SME's role in improving the public perception of mining. Barbara Arnold, your 2018 SME president, and Hugh Miller your 2019 SME President, also share these thoughts which may be summarized as follows:
The SME leadership does not fully understand the membership's position relative to SME's role in improving the public perception of mining.
Major campaigns to change public perception are expensive, are not always effective and if effective must be sustained.
SME revenues are projected to remain under pressure. Commodity pricing has been up and down, markets remain fragile and many of the companies that have traditionally supported SME activities are limited in their ability to contribute.
The SME and the mining industry are already highly committed to funding a Ph.D. grant and career fellowship campaign, exhausting current discretionary financial resources.
The SME is cycling into a strategic plan update, and while finances are under pressure, it is best to take a more modest approach to improve public perception until SME leadership can readdress its position during the 2019-2020 strategic planning process.
Improving the public perception of mining is important and SME's ability to engage with newer campaigns has been limited by budgetary and staffing restraints. However, there are several inexpensive things SME can do while transitioning into the next strategic planning cycle. The Society can continue its commitment to be the information resource for the mining industry, e.g., MEC. It can continue to support small, inexpensive, high impact programs such as Move Mining. It can utilize the SME community to become the dispatch center for all efforts associated with the improvement in the public perception of mining, and through the SME community, it can mobilize the membership to disseminate information or to participate in events that improve the public perception of mining.
I like to describe this as a "thousand points of light" approach. Instead of a major public relations program that I would compare to a beacon of light, SME's ability to identifying diverse, cost-effective programs, to disseminate them across the country and to mobilize our members to share and to participate in these programs creates the thousand points of lights. For these sharing programs to work, they must be shared outside the mining industry as well as within.
Ken Reid developed an important message around public perception that I did not circulate to the membership last year. I would like to share it today. With the support of you and the rest of the SME community, it has the potential to become one of those points of light.
Here's a way that you, as a concerned SME member and industry supporter, can help:
You can take this flickering ember and transform it into a point of light by broadcasting it throughout your social media network. Please check out this VIDEO and share with your Facebook or other social media friends.