Trump's Remarks in West Virginia Could Mean Coal Plan is in Limbo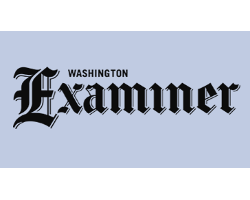 By John Siciliano & Josh Siegel
October 2, 2018 - President Trump didn't mention a White House plan to save uneconomic coal plants when he was in Wheeling over the weekend, which could mean the plan is not ready for prime time.
Instead, Trump decided to become very specific about the type of coal his administration has sought to save by encouraging mines to open in Appalachia.
The type of coal is "metallurgical," which is required in the chemical process to required to make steel. It was the first time Trump has mentioned with this level of specificity the type of coal that the mines opened under his watch are producing.
Coal and steel tariffs go together: It also helps him boost his administration's narrative that the tariffs on steel imports are increasing jobs.
"They're opening up mines all over the place, we're opening up steel mills," Trump said on Saturday in Wheeling. "American steel is building plants all over the country, steel workers are back and the miners are supplying the metallurgical coal."
Of course, it may not help if much of that coal is being sent overseas in exports to Asia, which Trump also touted.
"The war on beautiful, clean coal and in just the last year, our coal exports have skyrocketed," Trump said.
Trump's military plan: But there was no talk of the nebulous "military plan" to save coal-fired power plants that Trump hinted at when he was last in West Virginia. He was referring to a plan the White House is developing to make a national security case for ordering grid operators to keep uneconomic coal plants open. The plants have been struggling because of increased competition from natural gas and renewable energy.
Energy Secretary Rick Perry told reporters last week that his agency's work is done on the coal plan, and it is now in the White House's court, so to speak, to make a decision.
Opponents of Trump's plan to save coal plants say the White House has been struggling to find a strong legal defense for moving forward with the plan.
"[T]hey're struggling to come up with a funding mechanism that will survive the legal challenge," John Hughes, president and CEO Electricity Consumers Resource Council, told John in an interview last month. "It's widely recognized that any funding mechanism is going to have to be approved by FERC [the Federal Energy Regulatory Commission], and there's a century of case law that's going to restrict what FERC can and can't do in doing this."