Loss of North Goonyella, Queensland, Australia Production Looms Large Over Metallurgical Coal Market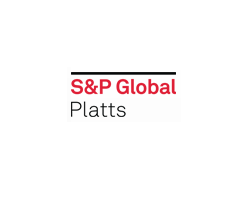 October 2, 2018 - The loss of production from Peabody Energy's North Goonyella metallurgical coal mine in Queensland, Australia, due to an ongoing fire for "an extended and possibly permanent period of time looms large over the market," said equity analyst Mark Levin in a research note Monday.
"The extent to which the fire impairs future production from the mine beyond 2018 remains unclear at this point, but what is clear is that the fire happened at a particularly inopportune moment for met coal customers," wrote Levin, of Seaport Global Securities.
St. Louis-based Peabody first reported the fire Friday, then later said it did not expect any production from the mine in Q4. Late Sunday, the company reported it was working with Queensland officials to extinguish the fire.
Levin noted that the mine's future is unclear, and could be out "anywhere from four months to forever." But more to the point, the fire removes a key supplier of benchmark grade met coal from a supply chain that "is exceedingly fragile right now."
Levin said that the mine's annual production of roughly 2.9 million mt is a sliver of the roughly 335 million mt global seaborne market for met coal. But he noted that North Goonyella is part of an even smaller group of mines that can deliver coal at specifications worthy of benchmark pricing.
"In short, the quality of the met coal that North Goonyella produces is just that good," wrote Levin. "[Roughly 3 million mt] of production might not seem like a big deal. However, in the context of an exceedingly tight premium low-vol market, it's definitely a much more meaningful number."
Levin added that vessel queues at Dalrymple Bay, Australia's largest export met coal terminal, are nearly double the preferred level, and upcoming maintenance at both Dalrymple Bay and Hay Point will exacerbate the market's tight supply situation. He also noted that Australia's rainy season is set to begin in December, possibly threatening further supply disruptions.
S&P Global Platts on Monday assessed Premium Low Vol FOB Australia at $213/mt, up $11.50/mt from Friday, while the CFR China price remained steady at $214.25/mt.
The last time Australian Premium Low Vol met coal saw a higher day-on-day increase was December 6, 2017, when it jumped $13.50 from the previous day.