Vitol Enters Bidding Race for Optimum Coal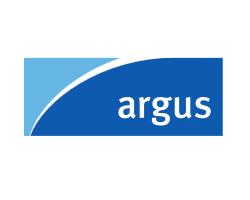 October 3, 2018 - Commodities trading firm Vitol has entered the race to acquire South Africa's Optimum Coal, a lawyer who represents the firm's business rescuers has told Argus.
Optimum Coal includes the Optimum Coal and Koornfontein collieries in Mpumalanga, along with their 8mn t/yr Richards Bay Coal Terminal (RBCT) export concession.
The South African arm of Vitol and a consortium called Phakamisa are the two parties that so far have qualified for the bidding process, said Bouwer Van Niekerk, director of law and conveyancing firm Smit Sewgoolam.
The parties had to pay a R250mn deposit, either in cash or in the form of a bank guarantee. They will start with a due diligence process on 8 October.
Both Vitol and Phakamisa are strong contenders to take ownership of Optimum, said Van Niekerk, adding that he expected at least two more parties to enter the race in the coming week.
Vitol already has a 12-month offtake agreement with Optimum in place. Last year Vitol, along with investment firm Burgh Group, attempted to acquire Optimum, but later abandoned the attempt.
The other contender, local consortium Phakamisa, has strong black economic empowerment (BEE) credentials. It also has the backing of two South African mining veterans, Bernard Swanepoel and Patrice Motsepe, who have Swiss trading firm Trafigura as a financial backer, Van Niekerk said.
Optimum belongs to Tegeta Exploration and Resources, which is part of the India-born Gupta family's Oakbay Investments. Optimum and Tegeta are among seven Gupta-owned entities that went into business administration in February after their owners fled the country to avoid prosecution over the alleged fraudulent procurement of government contracts, among other offences.
In October 2016, South Africa's public protector released the State of Capture report, which investigated then-president Jacob Zuma's "alleged improper relationship" with the Gupta family.
Meanwhile, South Africa's high court dismissed on September 28 an urgent application from Switzerland-registered Charles King, which is registered as a clothing distributor, for an interdict to halt the sales process.
In August last year, Charles King concluded a deal with the Guptas in which it bought Tegeta, including the Optimum and Koornfontein mines and their RBCT export concession, for R2.9bn.
But Optimum's business rescuers have said that Charles King is an "undercapitalized, shelf company". And the firm failed to fulfil several key conditions of the purchase agreement, resulting in the rescuers cancelling it.
Charles King cannot appeal the ruling, according to Van Niekerk. "It could resubmit the application for hearing on the normal opposed motion roll, but in such an instance, it will only be heard some time next year," he said.
The bidding process for Optimum is expected to be finalized by December, Van Niekerk said.