Pinnacle Mine Closing Will Result in $1.5 Million Budget Hit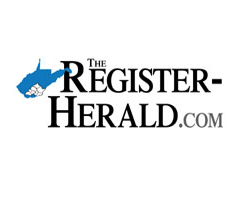 By Katy Anderson
October 6, 2018 - Wyoming County, West Virginia's budget is expected to take a $1.5 million annual hit with Pinnacle Mine, near Pineville, idled as of Thursday and expected to permanently close within two weeks.
"It is looking like it will permanently close," said Bobby Bowman, union president of Local 1713.
He said one buyer had shown interest, but the financial backing for the purchase was uncertain.
The processing plant, which currently employs roughly 50, will remain open for now, but Bowman expects the workforce to be reduced.
"We were told we are closing on the 5th if it doesn't sell," said David Jackson, a utility man at the processing plant. "As of this morning (Thursday), we were told by management that there is still no buyer."
Jackson, former president of Local 1713 and a current member of the safety committee for the union, said he was given a warn notice (which indicates a shutdown within two months) 58 days ago.
"It's sad to see a line close after almost 50 years," Jackson said.
Bowman said he is hopeful the processing plant will be able to accept coal from other mines to stay operational.
With the mine closure, the county faces the loss of about $51,000 in annual real estate taxes and $1,368,000 in machinery, equipment and inventory taxes, according to Mike Cook, county assessor.
The county School System would take the biggest hit with a loss of just over $1 million, the assessor noted.
The county Commission would lose about $326,000 in taxes and another $200,000 per year in coal severance tax.
The three municipalities – Mullens, Oceana and Pineville – would lose about $21,000 each, Cook said.
The mine employs just over 400 people, Commissioner Silas Mullins said, but only about half of those live in Wyoming County.
Many of the employees come from Raleigh, Mercer and McDowell counties, he noted.
Mullins had only heard rumors of the closure at the time of the interview.
He said, "If the rumors are true, it's going to hurt these young miners and their families most."
The dollar loss would not actually be felt by the county until March when the commission sets the budget for the upcoming fiscal year, Mullins noted.
"We're going to have to tighten our belts," Mullins said.
"It's just like any household budget – the steak is going to have to be replaced with fatback for awhile."
Currently owned by Mission Coal Company, nearly 100 miners were laid off from the mine in July.
In 2016, nearly every miner employed at the mine was laid off, according to officials.
The mine has changed owners several times over the years. In 1969, the mine was owned by U.S. Steel, which then sold to PinnOak Resources in 2003. PinnOak sold its operations to Cliffs Natural Resources in 2007. In 2015, Cliffs Natural Resources sold the mine to Seneca Coal Resources.