Clean Coal Technologies Profiled in Mining Magazine October Issue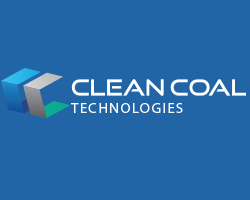 October 6, 2018 - Clean Coal Technologies, Inc., (CCTI), the leading clean-energy company utilizing patented and proven technology to convert run of mine coal into a cleaner burning and more efficient stabilized fuel, today announced their inclusion in market leading Mining Magazine's October issue.
"We are pleased to have been profiled in Mining Magazine, a market leading publication that profiled the exciting opportunity that exists for our unique and proven technology," said Sean Mahoney, CCTI Press Officer. "Global demand for more efficient and economical coal as an energy feedstock is on the rise. After successfully testing and validating our process in Oklahoma, we are incorporating minor changes to the reassembly in Wyoming where it is expected that we will further improve the BTU levels of the processed coal."
"Demand in Asia for higher quality coal is at an all time high. Collaborating with the University of Wyoming and being part of the unique wave of coal and carbon advancement in Gillette, Wyoming strongly positions CCTI for commercialization. We fully support the challenges being made by states like Wyoming regarding the ability to export this valuable, enhanced asset to countries that need affordable and efficient energy," concluded Mahoney.
CCTI's management has been actively meeting with government officials and coal industry executives from around the world regarding the company's near-term commercial launch. Several weeks ago, CCTI management presented at a prestigious coal technology conference in New Delhi, India. In November, CCTI is scheduled to present at the Coal Summit to be held in Jakarta, Indonesia.
To read the full Mining Magazine profile and other news articles, please visit CCTI website at www.cleancoaltechnologiesinc.com.
Clean Coal Technologies, Inc., a cleaner-energy technology company with headquarters in New York City, NY, holds patented process technology and other intellectual property that converts raw coal into a cleaner burning fuel. The Company's trademarked end products, "Pristine" coals, are significantly more efficient, less polluting, more cost-effective, and provide more heat than untreated coal. The principal elements of the Company's pre-combustion technology are based on well-proven science and tried-and-tested industrial components. The Company's clean coal technology may reduce some 90% of chemical pollutants from coal, including Sulfur and Mercury, thereby resolving emissions issues affecting coal-fired power plants.