CONSOL Energy Sees Record-High Q3 Coal Production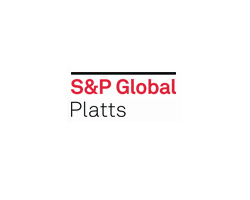 By Tyler Godwin
November 2, 2018 - CONSOL Energy reported record third-quarter volumes for its coal production, despite three scheduled longwall moves, maintenance and annual miners' vacation period in July, the company said Thursday.
The Canonsburg, Pennsylvania-based company said during its quarterly earnings call that its three mines -- Bailey, Enlow Fork and Harvey -- produced a record-high 6.4 million st of coal in Q3, up from 6.1 million st in the year-ago quarter and the highest amount produced in a third quarter. However, the 6.4 million st was down from 7.7 million st produced in Q2, which was a record amount for any quarter.
According to US Mine Safety and Health Administration data, the Bailey mine, CONSOL's largest, produced 2.39 million st in Q3, down from 3.45 million st in the prior quarter and 2.76 million st in the year-ago quarter. It was the lowest quarterly volume since 2.11 million st was produced in Q4 2015.
Enlow Fork produced 2.58 million st, down from 2.78 million st in Q2 but up from 1.94 million st in the year-ago quarter, while production at Harvey dipped to 1.39 million st, from 1.44 million st in the prior quarter and 1.43 million st in the year-ago quarter, according to the MSHA data.
CEO Jimmy Brock said on the earnings call that geological conditions at Enlow Fork mine improved in the latest quarter, which led to the year-on-year increase.
Coal sales volumes were at 6.2 million st in Q3, which generated an average revenue per ton of $47.21/st, compared with 7.8 million st sold in Q2 at $47.34/st and 6.3 million st in the year-ago quarter at $44.16/st.
Average cash costs of coal sold were at $30.88/st, resulting in an average cash margin of $16.33/st, compared with average cash costs of $26.99/st and average cash margins of $20.35/st in Q2 and $30.94/st and $13.22/st, respectively, in the year-ago quarter.
Brock said that the company typically has one or two longwall moves/quarter, but the company completed three moves in the latest quarter. Brock said Q4 will be a good quarter for the company with one, but possibly two, longwall moves.
CONSOL recorded a net cash decrease of $8.19 million, compared with an increase of $92.79 million in the previous quarter and a decrease of $3.04 million in the year-ago quarter.
For 2018, the company's expected generated revenue per ton sold is between $48.40/st and $48.85/st, while cash cost of coal sold is estimated between $28.75/st and $29.10/st.
Assuming a 27 million st of annual coal sales volume, CONSOL is 90% booked for 2019 shipments and 44% for 2020, compared with 74% and 32%, respectively, at the end of Q2.
Chief Commercial Officer Jim McCaffrey said the company was able to capture higher prices for the new contracts than existing contracts that are expiring, due to tighter supplies.
Brock added that "several key customers continue to report around 20 days of burn headed into winter, compared with 30-40 days typically seen. Overall tightness of supply will continue. The US supply picture is shrinking, particularly for thermal coal supplies. Supplies are diverting away from utilities."
The US Energy Information Administration said coal inventories at domestic power plants were at 104 million st at the end of August, which was down 26% from last year and the lowest since 2005.
McCaffrey said that producers need to have some security for supply, and that the company is in negotiations for coal supply as far as 2023.
The remaining 10% that has not been booked for 2019 will be booked by the end of the year for "significant duration or significant pricing, but probably both," McCaffrey said. He added that prices currently "look to be firmly in the low-to-mid $50s/st netback at the coal mine" but even in 2019, "the price still holds."
"[Utilities] see the decline in production and a spike in demand in the export market, so it's become very real," McCaffrey said. "It's more normalized like it was 5-10 years ago with 2-5 year contracts with fixed pricing."
Export Market
Throughput volumes at CONSOL's Marine Terminal were at 2.7 million st in Q3, down from 3.5 million st in Q2, and also the 3.5 million st reported in the year-ago quarter.
Terminal revenues and operating costs were at $16.1 million and $7.4 million in the quarter, compared with $16.7 million and $6 million, respectively, in the previous quarter and $15.1 million and $5.5 million in the year-ago quarter.
The company revised its expected terminal throughput volume for 2018 to 12 million-14 million st, down from 12 million st-15 million st.
During the quarter, the company added 1.2 million st of export commitments for 2019, which are now at 8.2 million st, or 30% of its expected production. Roughly 4.7 million st of the export contracts are firmly priced.
Between 4.5 million st and 5 million st of coal is expected to be shipped out in the first half of 2019, and McCaffrey said the company may do something similar in the second half. Brock added that the company "certainly has the capacity to do so."