Friends of Coal Soccer Tournament Expected to Bring 6,000 People to West Virginia's Shawnee Sports Complex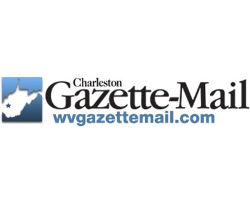 By Rick Steelhammer
November 4, 2018 - One hundred teams from four states will converge at the Shawnee Sports Complex, in Institute, Nov. 10-11 to compete in the Friends of Coal Cup youth soccer tournament — the biggest event to be held at the sports facility since it opened in July.
The tournament, sponsored by the West Virginia Coal Association, in cooperation with the West Virginia Soccer Association and Dick's Sporting Goods, will feature competition in nine girls and 12 boys divisions, made up of players ranging in age from 8 to 18.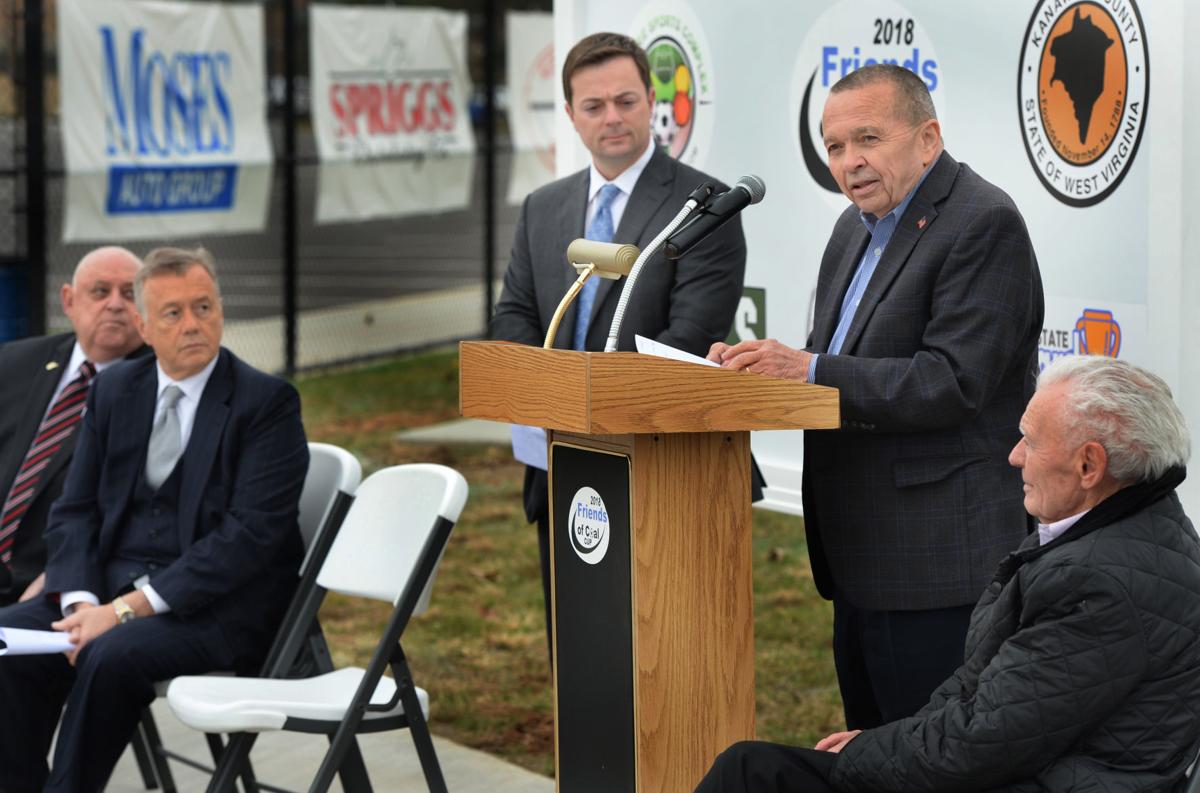 West Virginia Coal Association President Bill Raney speaks at a news conference Friday announcing the Friends of Coal Cup, a 100-team youth soccer tournament scheduled for the Shawnee Sports Complex, in Institute, on Nov. 10-11.
Photo by Kenny Kemp, Gazette-Mail
"As of today, we have 98 teams registered, with two more expressing interest in taking part," Kanawha County Commissioner Ben Salango said during a news conference at the sports complex on Friday. "We're capping the competition at 100 teams," added Salango, who led the commission's drive to convert the former Shawnee Park Golf Course into the new soccer-football-lacrosse-baseball complex.
The presence of 1,500 youth athletes, accompanied by an estimated 4,500 friends and family members, "will forever end the doubts anyone had" about the viability of this complex, said Kanawha County Commission President Kent Carper.
While county commissioners initially took heat for converting Shawnee's nine-hole golf course into the sports complex, "we've had more feet traveling over these fields in the past 30 days than we've had during the previous 10 years combined," Carper said.
An additional 200 recently cleared and soon-to-be-graveled parking spaces will be available to those taking part in Friends of Coal Cup activities.
"We need to get used to running a 100-team tournament before we start running the 200- to 250-team tournaments we'll be booking in the next couple of years," Salango said.
A flood of teams began requesting slots in the tourney shortly after an announcement about the Friends of Coal Cup was posted on the sports complex's Facebook page, according to Salango. A quick booking by a Pennsylvania team triggered a series of similar responses to the Facebook announcement from teams across Ohio, Kentucky, Pennsylvania and West Virginia.
"This is exactly the type of tournament the Shawnee Sports Complex was built to host," Salango said. "Bringing 6,000 people to Kanawha County for the weekend will have a tremendous economic impact on the community."
Bill Raney, president of the West Virginia Coal Association, said his organization's sponsorship of the tourney "is a tribute to the 14,000 people who dig coal every day in West Virginia."