BNSF Railway Q3 Coal Revenues Rise, Volumes Fall on Year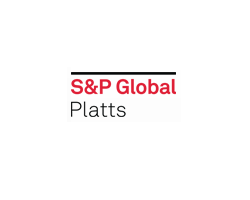 By Tyler Godwin
November 6, 2018 - BNSF Railway reported a decrease in coal volumes in the third quarter of 2018, primarily due to plant retirements, though those declines were partially offset by market share gains and improved export volumes.
he Fort Worth, Texas-based railroad reported Q3 coal volumes of 502,000 carloads, up 15.4% from 435,000 carloads in the prior quarter but 5% lower than the 526,000 carloads in the year-ago quarter, according to its third-quarter earnings report filed Monday with the US Securities and Exchange Commission.
Of the total 2.14 million carloads reported in Q3, coal volumes represented 18.5%, up from 16.3% in Q2 but down from 20% in the year-ago quarter.
In the third quarter, coal revenues totaled $1.07 billion, up 17.3% from $911 million in the previous quarter and 6% higher than $1.01 billion in the year-ago quarter.
Despite the lower coal volumes, average revenue per unit totaled $2,129/car in Q3, up 1.7% from $2,094 in the previous quarter and 11% higher than the $1,918 recorded in Q3 2017. It was the highest average revenue per car since $2,189 in Q4 2014.
Since January 1, total volumes are at 1.4 million carloads, down 3% year on year, while coal revenues are up 2% at $2.93 billion. Cumulative revenue per unit has averaged $2,090 this year, up 4% year on year and the highest since 2014.
BNSF reported total operating Q3 revenues of $6.15 billion, up 16% year on year.
The railroad, which is privately held by investor Warren Buffett's Berkshire Hathaway holding company, transports the most coal in the US, primarily from the Powder River Basin.