License to Operate in Changing Social, Digital Landscape Miners' Biggest Risk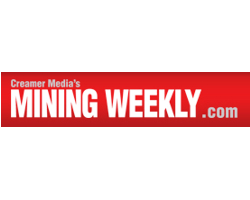 By Marleny Arnoldi
December 5, 2018 - License to operate has been identified as the biggest risk to mining, a new report by professional services firm EY shows.
The report, which is based on a survey of the top ten business risks facing mining and metals in 2019 and 2020, states that the stakeholder landscape is changing and miners need to adapt.
Additionally, EY says there has been an advance of nationalism globally and that the need for digital transformation also drives the need for a stronger license to operate.
"License to operate has evolved beyond the narrow focus on social and environmental issues. There are now increasing expectations of true shared value outcomes from mining projects.
"Mining and metals companies need to transform their business models to remain more competitive and bring all stakeholders on board," the report notes.
Moreover, digital effectiveness is key to gaining a competitive advantage in the sector, the report shows.
Worryingly, EY polled more than 600 sector executives and it was revealed that 37% of management have little or no knowledge of the digital landscape.
"CEOs need to take ownership of the digital agenda, combined with a sound strategy that is supported by a clear vision and a strong focus on people, as well as the effective management of the culture change required [to enable digital effectives]," EY suggests.
In the wake of higher commodity prices and rising cash flow, mining and metals companies are assessing where they should allocate capital to ensure higher future capital returns.
EY recommends that, in addition to building or acquiring new mines, companies also need to consider how much capital they should be investing in innovation and transformative technologies.
"Over 70% of survey respondents are investing 5% or less of their budgets in digital. By increasing this to around 20%, they could be transforming their operations substantially and gain a real competitive advantage."
EY adds that societal change, new technologies and the race to transform business models are driving disruption for mining and metals companies.
Pressure on technology and automotive companies to secure the supply of new commodities is opening another avenue of potential disruption to current business models.
"Over 31% of our survey respondents thought that technology companies have the potential to disrupt the sector. We agree. They have good access to capital and are already investing in the innovation and technology that mining operations need to be more effective," says EY.
Owing to the increasing digital world, it is necessary for mining and metals companies to have an effective cyber strategy.
"An innovative cybersecurity strategy based on good risk management principles needs to be applied. The focus should be on how cybersecurity will support and enable enterprise growth.
"The aim should be to integrate and embed security within business processes and build a more secure working environment for all."
Meanwhile, cost inputs in the mining and metals sector are highly susceptible to inflationary pressures. While global inflation is not expected to rise as rapidly as it has in previous cycles, there will be a steady increase from around 2.7% in 2016 to 3.5% in 2019.
However, during periods of higher commodity prices, mining input costs, such as wages, consumables, diesel and energy often increase at a higher rate than general inflation.
EY advises companies to focus on carefully managing general expenses, sourcing from low-cost countries, considering the use of contract mining compared with sale or leaseback, implementing automation, outsourcing and divesting noncore assets.
To aid in cutting costs, EY says it is vital for these companies to review their energy mix.
"As mines seek to reduce costs and greenhouse-gas [emissions], they will be investigating ways to replace diesel-powered equipment with electric ones, particularly as battery storage technology becomes more reliable and affordable.
"There has been a trend in which new digital mines are seeking to eliminate diesel and increase the use of electrification on mines. This does bring a number of benefits including the issues of diesel emissions underground and a reduction in ventilation costs."
EY adds that the integration of conventional and renewable sources is critical to ensure reliable and safe power for the mine, with people working underground relying on power for lighting and ventilation. If the sun stops shining or the wind stops blowing, conventional energy sources or energy storage has to cover the shortfall.
Meanwhile, disruptive technology is changing the skills mix required. However, there is a limited pool of people with these skill sets such as data science, analytics, predictive modeling and mechatronic skills.
Mining and metals companies are currently not able to compete with other sectors for this talent. Some of the lack of competitiveness relates to the need for companies to have a better narrative around their purpose, which will build employer brand and attract a millennial workforce, says EY.
"Organizations need to take advantage of the existing workforces' desire to re-skill. This will also enable some of the change management required to make digital transformation work."
Further, EY points out that technological disruption and green economies have resulted in a change in commodity demand.
The mining and metals companies that will be the winners in the future will ultimately be those that have collaborated with many sectors and captured value across the chain.
Some miners are either using venture capital firms or setting up specialist internal teams to identify more specialized mining prospects as they seek to capture value beyond their core portfolios.
"Rio Tinto Ventures, for example, is assessing new opportunities based on key new technologies that will influence future metal demand.
"Portfolio optimization is critical. Miners need to understand the interaction among various parts of their portfolio to enable decisions on investment, divestment and rationalization to enhance the value of the entire portfolio."
EY adds that decisions around where to invest and allocate capital will need to be taken long in advance. Miners will, therefore, need to adopt a level of flexibility in their business models to be agile to change and regularly review their portfolios, considering all future growth assets – new and old.