China's Steel Sector Contraction Slows in December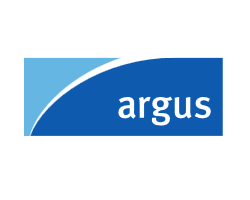 January 1, 2019 - China's purchasing managers index (PMI) for the steel sector in December rose by 0.4 points from the previous month to 45.6, indicating a slower pace of sectoral contraction than the sharp slowdown in November.
The average PMI of China's steel industry in 2018 was 50.7 points, down by 1.9 points from the 2017 average, said the China steel logistics professionals committee (CSLPC) that compiles the index. A score above 50 indicates sectoral expansion.
The steel output sub-index fell by 3 points from a month earlier to 44.6. Profit margins for mills fell to the lowest level for the year around mid-November and have since hovered around these lows, making some mills cut output by reducing use of high-grade and premium ores while some others have taken early maintenance shutdowns. Sintering restrictions in key producing cities of Tangshan and Handan in north China may also have affected output in December.
Both raw material import volumes and inventories with mills fell sharply this month, said the CSLPC. Mills have reduced imports of iron ore and coking coal to save costs, while stretching their existing stocks.
The new domestic orders sub-index contracted at a slower pace, rising by 4.1 at 39.5 points, showing that domestic demand for steel remains dismal. Export orders sub-index slipped by 7.4 points to 35.8.
Seasonal winter restocking of steel products by trading firms has been slower this year as they perceived prices to be higher than expectations. Outlook for construction demand for steel is pessimistic for the 2019 first quarter making trading firms wary of being caught out with too much stocks. Steel trading firms are also alarmed by forecast of a global economic slowdown in 2019 that will delay the recovery in China's economy and slow demand for steel, said the CSLPC.
The demand outlook for manufacturing sector too looks bleak, with the official manufacturing sector PMI falling since August. The manufacturing PMI in December slipped into contraction territory for the first time in 2018 at 49.4 compared with 50 in November.