China's Benchmark Power Coal Price Inches Down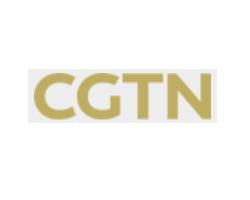 January 2, 2019 - China's benchmark power coal price dropped slightly during the past week as domestic inventory remains high and a large amount of imported coal is about to enter the market.
The Bohai-Rim Steam-Coal Price Index, a gauge of coal prices in northern China's major ports, stood at 569 yuan (82.72 U.S. dollars) per tonne, down from 570 yuan (82.87 U.S. dollars) week-on-week, according to Qinhuangdao Ocean Shipping Coal Trading Market Co. Ltd.
The price was also 1.39 percent lower than that of the same period a year ago.
Analysts said the power coal price was under pressure and market expectations stayed bearish.
A renewed customs clearance quota for coal imports in 2019 will unleash abundant supplies from abroad, and coal stockpiles in coal-fired plants, although likely to fall below 16 million tons soon, were still substantially higher than a year ago.
Two solar power bases in northwest China's Qinghai Province, with a total installed power generating capacity of one GW, were launched and connected to the grid Saturday. These investments in solar power as a substitution of coal power introduced competitiveness to the market and led to a lower power coal price.
The Golmud base sells its electricity at 0.316 yuan (five U.S. cents) per kWh, lower than the 0.325 yuan benchmark price of electricity generated by coal-fired power plants.
China is in the middle of capacity cutting in its overloaded coal sectors.
Copyright © 2018 CGTN