Alliance Resource Partners, L.P. Completes Acquisition of Oil and Gas Mineral Interests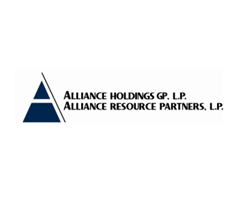 January 3, 2019 - Alliance Resource Partners, L.P. (NASDAQ: ARLP) today announced that it has completed the previously announced acquisition of certain partnership interests in AllDale Minerals, LP and AllDale Minerals II, LP (collectively "AllDale") for a cash purchase price of $ 175.96 million, thereby gaining control of approximately 42,000 net royalty acres in premier oil and gas resource plays.
"Closing of the AllDale transaction provides ARLP with significant ownership of attractive oil and gas mineral interests," said Joseph W. Craft III, President and Chief Executive Officer. "This transaction lays the foundation for a new growth platform for ARLP. The royalty income generated by these mineral interests is expected to be immediately accretive to ARLP's cash flow in 2019 and we anticipate a growing royalty stream that will provide long-term future value to ARLP unitholders."
AllDale Transaction
ARLP acquired the AllDale general partner interests and all of the limited partner interests in AllDale not currently owned by ARLP's affiliate, Cavalier Minerals JV, LLC (collectively the "Partnership Interests") . Based on the purchase price paid for the Partnership Interests, ARLP will record in the 2019 first quarter a non-cash gain in a range of $145.0 million to $155.0 million to reflect the fair value of its previous investments in the AllDale partnerships.
The AllDale acreage now controlled by ARLP is strategically positioned in the core of the Anadarko, Permian, Williston and Appalachian basins and is concentrated in the SCOOP/STACK, Delaware Basin, Midland Basin, Bakken and Marcellus/Utica. ARLP's acreage is being actively developed by industry-leading operators, including Continental Resources, Devon Energy, Anadarko Petroleum, Pioneer Natural Resources and Concho Resources. There are currently 3,821 gross producing wells generating production net to ARLP's interest of approximately 2,611 barrels of oil equivalent per day. In addition, there are 495 wells currently being drilled on ARLP's acreage and another 860 permitted well locations.
ARLP also owns approximately 4,000 net royalty acres through its limited partner interest in AllDale Minerals III, L.P.
About Alliance Resource Partners, L.P.
ARLP is a diversified natural resource company that generates income from coal production and oil and gas mineral interests located in strategic producing regions across the United States.
ARLP currently produces coal from eight mining complexes it operates in Illinois, Indiana, Kentucky, Maryland and West Virginia. ARLP also operates a coal loading terminal on the Ohio River at Mount Vernon, Indiana. ARLP markets its coal production to major domestic and international utilities and industrial users and is currently the second largest coal producer in the eastern United States.
ARLP generates royalty income from mineral interests it owns in premier oil and gas producing regions in the US, primarily the Anadarko, Permian, Williston and Appalachian basins.
ARLP also generates income from a variety of other sources, including investments in gas compression services.