Global Steel Raw Materials Costs Jumped in Q4 Led by Pellets, Met Coal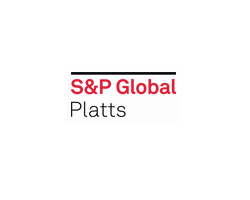 By Hector Forster
January 4, 2019 - Global steel mills' iron ore and coking coal costs rose in the fourth quarter of 2018, during a period of global steel price falls, ending a peaking in steel margins in the middle of last year, according to analysis by S&P Global Platts.
Iron ore fines prices for benchmark China CFR 62% Fe IODEX averaged 7% higher in Q4 to $71.4/dry mt, compared with Q3.
Premium low-vol HCC shifted up to average at $221.48/mt FOB Queensland in Q4, up 17.5% on Q3.
Steel prices have seen sharpest falls in China over the second half of 2018, pressuring other Asian and emerging markets. The steel demand and order outlook in Europe worsened in Q4. While US trade tariffs lent more support to US steel prices and supported imports, demand led the steel market to weaken in the latter part of the year.
Iron ore pellet contract prices for typical blast furnace grade rose to average at $116.25/dmt FOB Brazil in Q4 2018, compared with $104.26/dmt in Q3, according to Platts calculations.
The pricing uses spot Capesize freight between Brazil and north China, while industry formulas netbacking from China CFR iron ore fines indices may have yielded higher FOB pellet prices during this period.
Lump contract prices rose in Q4, with premiums rising on top of higher base fines prices, supported by premiums for alternative direct charge pellets and concerns on sintering availability in China for controlling air emissions.
The China spot lump premium, used in global contracts, rose to average at $21.21/dmt basis 62.5% Fe grade in Q4, up 12.5% on Q3.
Seaborne ferrous scrap prices have been volatile over the second half amid trade restrictions to the US for Turkish steel exports.
Despite gyrations, pricing for global benchmarks in Turkey and the US ended up little changed in Q4 on the prior quarter, at $322/mt CFR Turkey for HMR 80:20 grade and shredded scrap at $354/lt delivered US Midwest.