Prominent American Mine Research Executive, Bob Saxton, Passes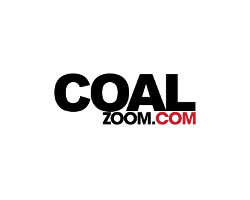 January 4, 2019 - Robert Everett Saxton, Jr. passed away suddenly on Thursday, December 27th in Pawley's Island, South Carolina. Bob was born on April 27, 1950 in Charleston, West Virginia and was the son of the late Robert Everett Saxton, Sr. and Jo Ann Rader Saxton. He was an East Bank High School graduate and a graduate of West Virginia University Institute of Technology. After a long and successful career in the coal industry, he recently retired as the General Manager for American Mine Research. He was a faithful and active member of the Richlands Presbyterian Church where he served as an elder, session member, lay leader, and fulfilled any duty asked of him. Bob was an avid fan and supporter of WVU Athletics. He loved serving the lord, spending time at the beach with his family, and playing golf.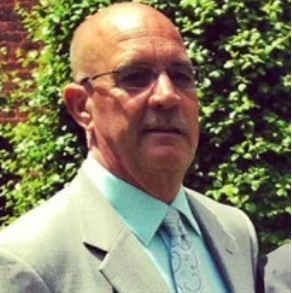 Bob Saxton
Bob was an outstanding, loving husband and father. He was loved and cherished by his family and friends and will be dearly missed.
In addition to his parents, he is proceeded in death by his infant sister, Sharon Elizabeth Saxton and his father-in-law, Kent Farmer.
He is survived by his loving wife, Katrina Farmer Saxton.
His children, who he loved dearly:
Robert Kent Saxton and Fiancée, Ashleigh Smith of Forest, Virginia
Molly Kaye Saxton of Blacksburg, Virginia
Sister- Carolyn Saxton and Husband, Bill Gregory of Ogden Dunes, Indiana.
Mother-In-Law- Betty Farmer of Cedar Bluff, Virginia
Sisters-In-Law:
Kathy McVey of Pounding Mill, Virginia
Kim Childress of Bandy, Virginia
Nephews: James H. McVey III, Dr. Kenneth A. McVey, Jay Rickey, Kris Whaley, Devin Whaley.
Nieces: Maddy McVey, Leigh-Ann Drevs, Kirsten Lowe
He is also survived by several great nieces and nephews, his golfing buddies, and his Pawley's Island friends.
Funeral Service will be conducted on Wednesday, January 2nd at 11:00 AM at Richlands Presbyterian Church with Rev. Dr. Paul Min and Rev. Roger Lester officiating. Burial will follow at Greenhills Memory Gardens in Claypool Hill, Virginia. Pall bearers: Kent Saxton, James McVey III, Kenneth McVey, James McVey Jr., Sam Beavers, Dickie Altizer, David DeLong, Julian Mandody, Jay Rickey. Honorary Pallbearers will be Tom Bays, Jeff Jessee, Bob Graf, David Graf, Ronnie Holbrook, Jim Gunnoe, Tim Jordan, Jim Abbess, Doug Baker, Robert Coker, Jason Smoak, "Men of the Church" of Richlands Presbyterian and Employees of American Mine Research.
Friends and family may call at Hurst Scott Funeral Home in Richlands on Tuesday, January 1st from 6-9:00 PM.
Flowers will be accepted as well as donations to Richlands Presbyterian Church, P.O. Box 446, Richlands, VA 24641 and The American Cancer Society 2840 Electric Road, Suite 106A, Roanoke, VA 24018.
Hurst-Scott Funeral Home in Richlands, Virginia is in charge of arrangements and those wishing to express sympathy online may do so at www.hurstscottfuneralhomes.com.
To send flowers or a memorial gift to the family of Robert Everett Saxton Jr. please visit the Sympathy Store.