Canada: Operations Suspended at Nova Scotia's Donkin Coal Mine Following Roof Fall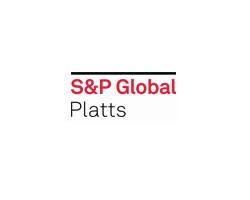 By Bob Matyi
January 5, 2019 - In Canada, operations at Kameron Coal's Donkin underground thermal/metallurgical coal mine in Nova Scotia could be suspended for weeks following a roof fall last week, Scott Nauss, senior director of inspection and compliance at the provincial Labor Department, said Friday.
Nauss told S&P Global Platts in an interview the agency withdrew Donkin's ground control permit in the aftermath of the December 28 incident that occurred while the mine and its roughly 130 employees were on Christmas break. No one was injured in the fall and Nauss said he did not know how much material fell from the mine ceiling.
The Cape Breton Island mine, whose tunnels stretch for more than a mile under the Atlantic Ocean, has been bedeviled with issues since it began operations almost two years ago. Dissatisfied with production, the company laid off 49 employees, about a third of Donkin's workforce, in late 2017 and has been replacing the mine's older mining equipment.
Nauss said the first roof fall was in July 2018, "and they've had six [falls] in total, six roof falls since last July. What has happened in each case is the mine has shut down to determine the root cause and for the company to propose corrective measures."
The latest fall appears to have been the most serious to date. Nauss could not pinpoint its exact location except to say it apparently was in an area frequented by workers.
"This was the first time we withdrew the permit," he said. "The root cause wasn't apparent this time. In some cases, the root cause was more apparent."
The agency told Kameron to bring in a consultant on ground control to determine what caused the latest fall. The company then will submit a plan of correction to the agency.
When that will be is hard to say, though Nauss surmised it could take "weeks" before a plan is submitted and approval by provincial regulators.
"Our role as the regulator is to assess this plan," he said. "We know this area is high risk based on the number of falls in the past."
Mining in the Donkin area is not new. It dates back more than a century. However, the Donkin reserves had not been mined for about 15 years before Kameron started up. Donkin is the only active coal mine in Nova Scotia.
According to Nauss, Kameron "has been cooperative," adding company officials were working diligently to establish a root cause of the latest fall and get the mine back into production again.
Donkin had been expected to produce 1.2 million st to 1.8 million st of coal in 2018, mostly for the seaborne export market, although the final total has not been disclosed.
Attempts to reach Kameron vice president Shannon Campbell and other mine officials on Friday were unsuccessful.
Campbell released a statement to local media saying the fall was caused by "certain adverse geologic conditions beyond our control."