Numbers Don't Reflect Any Major Coal Impact on Southern West Virginia and Southwest Virginia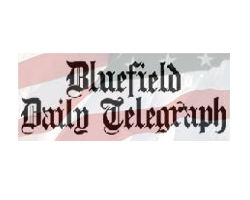 January 7, 2019 - In Southern West Virginia, as optimism about the future of the coal industry remains, so far the numbers show no significant impact in the coal severance tax or the total number of jobs.
McDowell County, West Virginia which was hit hard by the decline of the coal industry, still receives coal severance taxes, but the amount has not seen an overall increase and saw a slight decline from 2017 to 2018. The severance tax is based on the amount of coal produced.
Cindy Thompson, the county's deputy tax officer, said, as an example, the April to June quarter in 2018 saw about $169,000 come in while during the same three-month period in 2017 the county received almost $200,000.
But overall during the last few years the average has been about the same.
"It's very unpredictable (from one quarter to another)," Thompson said. "It averages around $140,000 a quarter."
That $169,000 for the second quarter of 2018 followed a $135,000 quarter. The third quarter last year brought in about $140,000.
Thompson said the loss of revenue from that tax as well as other tax bases in the county resulted in tighter budgets in recent years with all departments cutting positions.
"We had to adjust to working with what we have," she said, adding her office saw a layoff that is still in effect because of a lack of revenue. Layoffs hit all county departments and the money has not come in to change that.
The same scenario as far as coal severance tax revenue is true in Mercer County, which receives less money historically from the tax, but the revenue helps.
Jessica Dixon, deputy county clerk, said the totals fluctuate each quarter.
For example, the county received $45,500 for the last quarter of 2017 and $38,000 for the first quarter of 2018.
The total annual revenue from 2015 was almost $169,000; for 2016, almost $129,000; for 2017, about $160,000; for 2018, $164,300.
"It varies each quarter," she said, but has seen no drastic drops or increases overall.
According to WorkForce West Virginia, unemployment rates as well as the number of people with jobs have not seen significant change either.
For example, McDowell County's unemployment rate had fallen from 8.9 percent in June 2018 to 8.6 percent in October.
But in October 2017 the rate was 7.1 percent.
Also in October 2017, McDowell County had 4,710 residents working to 4,640 in October 2018, a drop of 70. The labor force increased slightly, from 5,070 in 2017 to 5,080.
Mercer County saw a larger decrease in the unemployment rate, from 6.8 percent in June to 5.7 percent in October. But it's rate in October 2017 was lower as well, at 5.3 percent.
In October 2017, 21,540 residents were in the labor force in Mercer County with 20,390 working.
In October 2018, the labor force stood at 21,610 with 20,390 working.
In other words, the number of residents working stayed the same, but the rate rose from last year slightly because of the small rise in the number of residents in the labor force.
Specific numbers of coal mining jobs are not broken down locally, but statewide, according to WorkForce statistics, the number of jobs in mining and logging fell from 22,400 in January 2018 to 21,300 in December 2018.
Construction jobs saw the largest increase, from 29,100 in January 2018 to 37,000 in December.
According to a report by the Bureau of Business & Economic Research West Virginia University College of Business and Economics last year, the future outlook for coal production in the state does not include any substantial growth.
Surging export demand enabled West Virginia's coal industry to register an output increase of nearly 15 million short tons during 2017, falling just short of 93 million short tons, the report said. This marked the largest percentage gain in statewide production for the industry since 1994, but output still lags behind levels posted as recently as 2015. West Virginia coal production in 2017 was 40 percent below the previous cyclical peak in 2008 and still trailed the annual total from 2014 by more than 17 percent.
Output briefly surpassed 100 million short tons on a seasonally adjusted annual basis in late 2017/early-2018, but this was due to a sustained cold snap boosting heating demand and surging coal exports, the report said.
According to the report, Southern West Virginia's production should be buoyed by what is expected to be fairly stable levels of export demand, but output is likely to trend lower during the next several years as a growing portion of the region's reserves become unprofitable to recover.
Cody Estep of Jolo worked in the mining industry in McDowell County for more than 40 years with many of those years as a plant manager. He is the newest member of the county commission and is not surprised by the numbers and predictions.
"Coal will never come back like it once was," he said. "I wish it would, but I don't see it happening."
Estep said natural gas and technology have helped decrease the demand and areas that once focused on coal as a primary industry need to change that focus.
Estep says tourism, especially with the ATV business, has the potential to change the economy in Southern West Virginia, especially if infrastructure, including roads and broadband, can be brought to the region.
"We need infrastructure and we need to promote tourism," he said.