Protest Held Over Plans to Bring Coal Mining Back to West Cumbria, England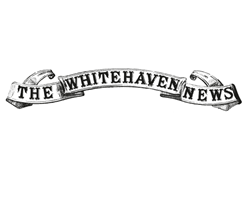 By Sarah Moore
January 8, 2019 - In England, members of Keep Cumbrian Coal in the Hole, Extinction Rebellion and the Green Party protested against West Cumbria Mining's plans to redevelop Whitehaven's former Marchon site and extract coking coal off the coast of St Bees, speaking to shoppers in Workington.
Protestor Marianne Birkby said: "We spoke to ordinary folk including miners who were adamant that there should not be a return to coal mining on the west coast of Cumbria.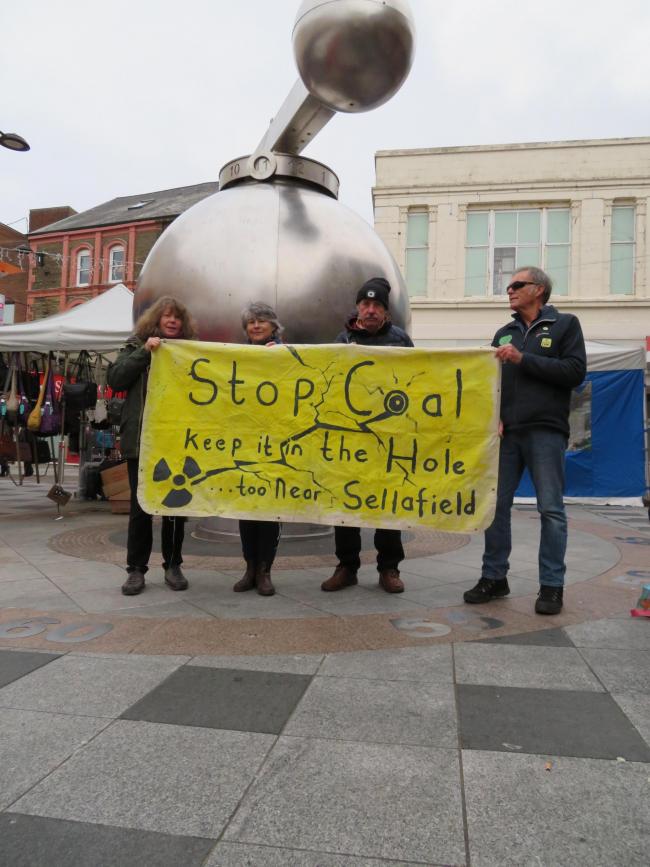 Campaigners stage a protest in Workington town centre on Saturday against plans to resurrect coal mining in West Cumbria
"The reasons are many – the water situation in West Cumbria is already stressed, the mine would impact hydrology, would produce 175 million tonnes of CO2, the possibility of seabed collapse and earth movement is unthinkable so near to Sellafield.
"Only one person thought the jobs were worth the damage (just 500 jobs proposed for the mine – similar to a supermarket depot and nowhere near the jobs in renewables and energy efficiency technologies)."
West Cumbria Mining is seeking permission from Cumbria County Council to open Woodhouse Colliery, which it says would have a planned operational lifespan of 50 years and extract up to 3.1 million tonnes of coal per year.
It would extract coking coal off the coast of St Bees, with a processing plant on the former Marchon site at Kells, before exporting to Redcar, on the east coast, and shipping it to the EU and beyond. The firm has said the scheme would create 500-plus jobs.
After a drop-in event last month, bosses said the scheme had had massive support, with 99 percent positive feedback.
Helen Davies, head of communications for the firm, said: "West Cumbria Mining continues to progress the development of the Woodhouse Colliery project in an open and collaborative spirit. The company has held numerous engagement public events since 2014, where there has been consistently strong support for the scheme including from local members of parliament and cabinet ministers, together with hundreds of expressions of support submitted to Cumbria County Council in favour of the current planning application process for the project to move forwards.
"The WCM planning documentation sets out and responds to all of the questions raised by external parties over the last three years and provides clear scientific evidence based responses to each of those points, clearly demonstrating that there are no risks or significant impacts from the scheme"
Cumbria County Council is consulting on the plans until January 28. Its development control committee is due to discuss the plans next month.